Because of legal reasons, initials (abbreviations) are used to identify These U.S.A Big Box Retailers.
Liquidation Pallet Categories
Find a Huge variety of goods: shoes, clothes, cosmetics, general merchandise, furniture, home decoration, bicycles, and camping/outdoor items among others.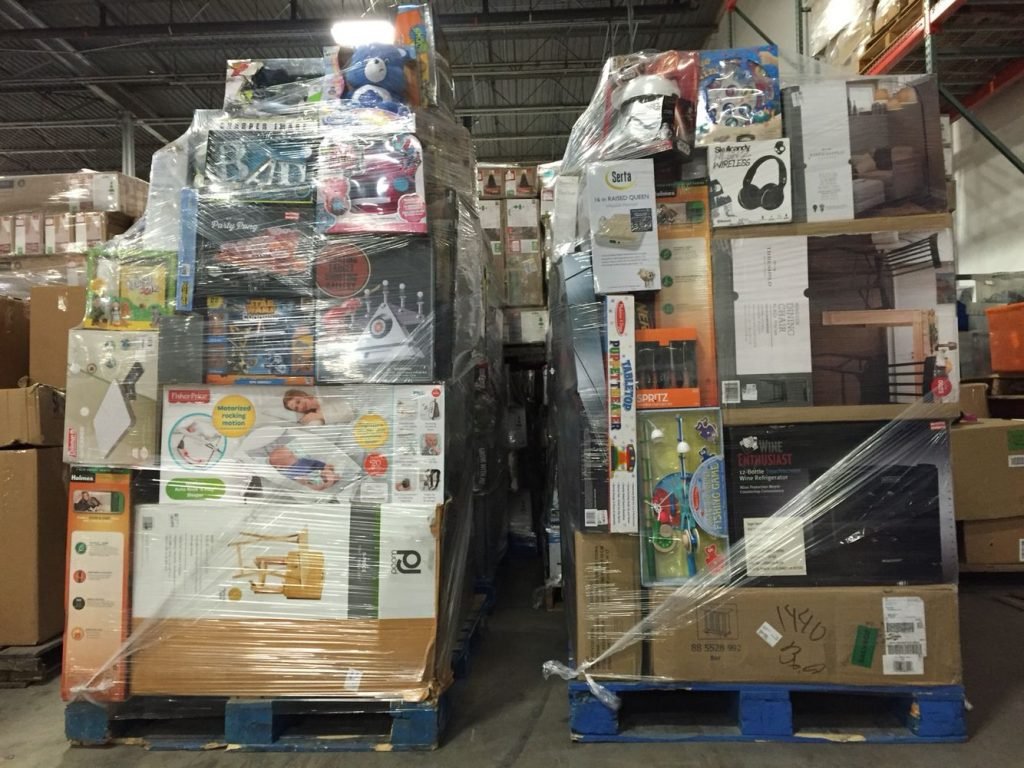 Buy Direct Liquidation Pallets at an Affordable Price.
Are you interested in purchasing direct liquidation pallets boxes of customer return, surplus, or overstock liquidation pallets lots but don't have a clue where to buy them, the right place is here! at Orotexliquidation.com, we have all the surplus Merchandise you need to start or restock your business
Liquidation Pallets for Sale
Discover Our Wholesale Pallet Lot Deals that we offer to our customers.
Save More When You Buy a Full Truckload of Goods
When buying a Full Truckload of merchandise you save more money than when you buy just a single Clearance Pallet box of Goods.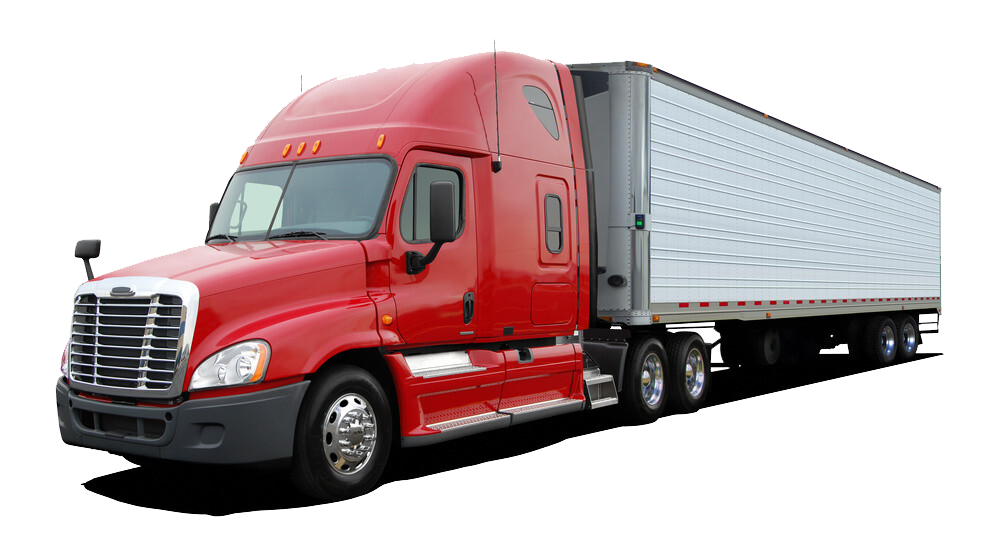 Best Liquidator's Blog
Looking for information and guidance on overstock? Our blog for wholesale liquidators provides valuable information and advice on the clearance process, including how to maximize returns, manage inventory, and navigate legal and financial issues. Whether you are a business owner, creditor, or investor, our blog offers expert advice to help you make informed decisions and achieve successful clearance outcomes.
Why Orotex
At Orotex we Know that there are many options out there when purchasing from a surplus Liquidator company like ours and we would like you to know where we stand out from the rest in both our product offering and the value of our relationships. Building long-term relationships with everyone – our customers, suppliers, and partners – is our priority. When you do well, we do well
WHOLESALE ONLY
The majority of liquidators do business on either b2c or b2b channels. This may give many liquidators a huge opportunity to separate loads based on their particular business needs prior to resale. Orotex does not have any Retail (BTC) Operation
CONSTANT SUPPLY
Our company offers a wide assortment of name-brand clothing and other general merchandise with thousands of liquidation pallets always in stock. New surplus goods arrive constantly and we are confident that we have something to fit your specifications, in case it is not today, it will be tomorrow!
VISIT US TO INSPECT OUR STOCK
No need to make an appointment, we only require you to visit us during business hours, walk in, and see our physical Miami Warehouse location and our product in person to ensure that it is right for you. You are welcome to visit us whenever possible.
FAMILY-OWNED LIQUIDATORS BUSINESS
We are a family-owned company with more than 25 years in the Closeouts industry and we understand that this industry is not always clear and many customers get confused, that's why we are always here to teach and support our clients in their questions about the industry.
Orotex Liquidation
With over 20 years of experience in the overstock wholesale liquidation pallets boxes industry, we have been successful thanks to the efforts of our dedicated and hardworking staff and our efficient system of production.
How to Order Merchandise Pallets from Us
Our goal is to make the closeouts ordering process simple and fast with us. After filling out the online form, one of our sales agents will contact you to explain the method of payment. New customers will also receive our terms of purchase which they must review, agree to, and sign. Requests can be established through the following channels:
Online
Submit your request for a bulk pallet or truckload of clearance merchandise by completing this contact form.
>>>CLICK HERE<<<
By Phone
In order to inquire by phone, kindly ring us at : (305) 887-1486 we are here to help you with any questions.
In Person
Walk-in customers are welcome. Feel free to visit our closeout warehouse anytime during our business hours Monday-Friday 8:00 AM – 4:30 PM
Liquidation Pallets Reviews
Here are some of the reviews we always get from our happy customers
I always buy closeout truckloads of merchandise from Orotex, and the quality is always the best. I Recommend them
⭐⭐⭐⭐⭐
Maria Martinez
I made my first order from Orotex liquidation and I was amazed at the clearance merchandise I received, from now on they will be my main source of merchandise
⭐⭐⭐⭐⭐
Marc Wood
When I first visit them in their warehouse I realized the quality and professionalism of this company, they have been in this industry for more than 25 years the know what they are doing.
⭐⭐⭐⭐⭐
Christ Marshall
Liquidation Pallets Industry FAQ
Here are a few of the common questions about bulk liquidation pallets of merchandise
What is liquidation?

Wholesale Liquidation pallets regularly mean that a company is liquidating its merchandise in bulk by pallet boxes this way they quickly convert surplus, overstock, or out-of-season inventory into money. For retailers, these goods cost cash because

The merchandise deteriorates with age,
It takes up space in the distribution center
It ties up capital.

The majority of retailers will end up selling all these goods by pallets truckloads – also known as Liquidations – 95% of this stock of excess in the optional market.

Most of these surplus loads are made at prices below the retail MSRP.

When you buy closeouts from a Liquidator Company Like Orotex you will have access to this kind of price. Why? Because we are not brokers, all of our merchandise is in our Warehouse in Miami Florida
Different Kinds of Liquidations

Different Types of Liquidation Pallets

Wholesale Liquidated goods can come from various retailers in different ways. Regardless of the source, retailers always sell their liquidated stock at less than the MSRP because they need to get rid of it as soon as possible. These are some of the different ways in which merchandise liquidation comes from:

Closeouts

When a store closes or moves to another location, it usually sells all, or most, of its inventory. When that happens it's called a clearance sale. This merchandise is purchased by closeout experts to be sold to second-party resellers.

When large department stores buy too many quantities of the same goods and don't sell as they thought. Also when the season changes, all of last season's merchandise is classified as overstock. No matter what the circumstances, retailers don't want this overstock to take up space in their stores.

This way, that merchandise is sold to liquidators like us at a remarkably low price. The Overstock merchandise from the store is usually new, which means that it will be in prime condition.

Customer Returns

Store customers return products for all sorts of reasons when this happens, the item they returned cannot be resold, because it is now marked as secondhand merchandize, what happens with this is that many of the big retailers can only sell new products, and the products returned by the customers get stuck in the warehouse.

That is until it is purchased by closeout companies like ours and then sold to retailers in the secondhand market. When merchandise is purchased in this way it is usually not new, but we make sure it is in good condition.
Merchandise's Condition

Closeout Merchandise's Condition

It all depends on the type of merchandize that was purchased. As you read before, many of these goods are new. So even when the goods are not new, we make sure they are working properly.

Below are the different types of conditions in which these liquidations come:

New, A Stock

Overstock, Shelve Pulls, or store closeouts are brand new and generally come in their original packaging. This merchandise is always more expensive. One advantage that shares these brand new merchandise is that they often have their original labels and warranties

Like New, B Stock

They are products that have been opened and handled by consumers yet are in excellent shape, without any defects, irregularities, or signs of damage or wear. Products that are like new are usually customer returns or B-Stocks. Because most retailers will always have a returns policy establishing that the product must be returned within a short period of time after purchase, it is unlikely that the item will be in poor condition. In any case, customer returns are inspected to make sure they are in a condition to be used again before being resold.
Type of Liquidation Goods we Carry

Type of Liquidation Pallets we Carry

We have a wide variety of overstock products by the pallet in different categories, so no matter what kind of products you are interested in reselling, you will find them with us. Below are the different goods we offer for your store.

Apparel:

We carry Boxes of all styles of clothing and categories at our warehouse in Miami. We have men's clothing, women's clothing, children's clothing, and plus size, available most of the time. Our Clothing is Sourced by Season, Gender, and in style. We also have underwear and outwear. No matter what type of clothing you are looking for, here we have it for you.

Shoes:

Shoes are one of the strongest surplus categories of our company. They are available for sale in the spring, summer, and autumn-winter seasons. Also by Gender Men, Women, and Children. All of our shoes come from the United States Big Box Retailers.

General Merchandise:

In this category, you will find different types of items, like electronics, toys, medicine, laptops, decor items, and house wears among others. The General Merchandize Liquidation Pallets boxes are a great way to make money. They Have a Huge selection of items from different department stores

Bedding:

Our bedding category has a huge array of products like pillows, comforters, curtains, sheets, pillowcases, duvets, and more items that sales are really good on any flea market, mercados, discount store, or small retail business.

Toys:

Toys can make you some good profit. Our Liquidation pallets of toys have a huge amount of different toys and brands like Disney, Marvel, Lego, Fisher-Price, and More.

Home Improvement:

Home improvement Wholesale pallets are a great option if you have a hardware store or if you want to make some extra money selling from your garage or local flea market on the weekends, these Liquidation pallets come from large home improvement department stores and they carry a wide variety of products for the house.


Cosmetics:

If you are in the world of beauty and you are thinking of selling makeup, then these makeup pallets are perfect for you. In them, you can find different types of beauty products such as mascara, lipstick, blush, and eyeliner as well as products such as those found in a nail supply store


Handbags:

Handbags are great for business, as they are a product that is in high demand. Our overstock pallets boxes of handbags contain a wide variety of styles and brands. Kindly Contact us for more information

Do You Ship Internationally?

Do You Ship Internationally?

Yes, in fact, the majority of our business has been international since our beginning. Our sales staff is very knowledgeable on shipping requirements in different countries all over the world and we consider this expertise an added bonus to doing business with us.
Who is Responsible for the Freight Cost?

Who is Responsible for the Freight Cost?

Orotex will not assume shipping or shipping charges for all stock product purchases. All pricing is Ex-Works our warehouse located at (325 East 10th Court Hialeah, FL 33010) the purchaser is responsible to pay the cost of any and all shipping costs. This includes trucking, special handling (residential delivery, liftgate, and call for appointment), duties, and clearing costs.

You are responsible to pick up your surplus Inventory Purchase from our warehouse unless otherwise specified by an Orotex Liquidation sales rep).

At Orotex Liquidation, we have built strong relationships with a wide network of carriers to provide you with the most competitive shipping rates available.

Email us: hello@orotexliquidation.com or call us at (305) 887-1486 for a shipping quote.
Why Choose Orotex Liquidation?

Why Choose Orotex Liquidators?

For over 25 years we remain the most trusted Wholesale US-based liquidator company specializing in Ex-Department Store Clothing and Accessory lots for export worldwide and all customers are welcome to visit our facilities to inspect what their buying before purchasing. That's why we don't have competition because, at the end of the day, no one wants to do the work or take the risk we take every day for our customers. If you compare us to clearance companies you will see that most of them specialize in Ex-Department Store hard goods, such as furniture, tools, electronics, general merchandise, kitchenware, toys, etc., and not clothing. In most cases, they act as truckload brokers offering department store clothing as-is and attractive pricing and you get a lot of promises but a bad deal. It's a buyer-beware world be watchful over your investment money and take the time to visit unknown vendors. When a company offers multiple shipping locations but doesn't allow inspections to run away they don't own the inventory they offer. They're looking to make a fast buck leaving you anxiously broke.
Excess Merchandise Liquidators Miami Near Me
Come Visit us at our Surplus Miami Warehouse, We are the Best wholesale pallets boxes liquidator in Miami Florida, United States
Where to Buy Merchandise Liquidation Pallets Near me
If you're looking to buy pallets of merchandise near you, there are several options you can consider:
Liquidation Websites: Many clearance overstock pallet box companies, such as Orotex Liquidator, offer pallets of overstocked, surplus, or returned merchandise for sale.
Wholesale clubs: Wholesale clubs like Costco and Sam's Club sometimes offer pallets of merchandise for sale to members.
Online marketplaces: Online marketplaces such as eBay, Amazon, and Facebook Marketplace can be good sources for buying pallets of merchandise.
Department stores: Large department stores like Walmart and Target may offer pallets of merchandise for sale to other businesses.
Local auctions: Check for local auctions in your area that specialize in liquidated goods.
Freight and truckload liquidators: Freight and truckload liquidators buy excess inventory from manufacturers and retailers and then sell it in bulk, often by pallet.
Keep in mind that it's always a good idea to research and compare prices and product quality before making a purchase to ensure you get the best value for your money.
Our Customer Base
Orotex Liquidators serves a wide range of customers with different surplus inventory needs. One of the customer groups we serve is online sellers operating on platforms ranging from eBay to Amazon. These online marketplaces require a trusted source of stock to support growth and scalability. Purchasing bulk lots with excess inventory, retailer returns, and overstock items is a cost-effective way for online sellers to secure inventory.
Orotex Liquidators, is one of North America the largest wholesale liquidation company, with thousands of products available in different merchandise categories at most times. Depending on the size of inventory required, we offer Gaylord Box pallets, LTL, or truckload purchasing options.
We also cater to international customers looking to purchase bulk wholesale merchandise for export markets. With our extensive experience, we assist customers worldwide with international freight shipments ranging from pallets to full containers of goods. Our customer service team can also assist with customs clearance if required.
Wholesalers and distributors, such as brokers, outlet retail chains, and other liquidators, who need large volumes of product can also benefit from buying from Direct Liquidations when purchasing from us. We offer a wide selection of retail returns, off-shelf, overstock, and end-of-life products. Our inventory is available for purchase by case, pallet, or truckload.
Off-price retailers and Discount Stores can also take advantage of our wholesale merchandise offerings. We are a one-stop source for thousands of discount and off-price retailers looking to stock up on inventory. Our inventory includes a large selection of retailer returns, overstocks, shelf pulls, and products at the end of life, as well as proprietary refurbished consumer electronics inventory, available for purchase by the case, pallet, or truckload.
Finally, flea market sellers looking to maximize their profit potential can benefit from purchasing high-quality wholesale lots from Orotex Liquidators. With access to brand-name goods from the country's leading manufacturers and retailers, we are a reliable source for flea marketers seeking surplus inventory.
Coast to Coast Wholesale

Coast to Coast Wholesale

For years, we've been a major player in the overstock, surplus market across the United States. Our clients include respected wholesalers, exporters, retailers, brokers, and flea market vendors from coast to coast including Florida, Miami,  Georgia, Alabama, Atlanta GA, Ohio, Columbus OH, North Carolina, Greensboro NC, Charlotte NC, Wilkesboro NC New York NY, Arkansas, Kentucky, Missouri, Louisiana, Tennessee, Indiana, Mississippi, Texas, and Trinidad & Tobago among others