Because of legal reasons, initials (abbreviations) are used to identify These U.S.A Big Box Retailers.
Liquidation Pallets Categories
We provide a huge variety of merchandise liquidation by the pallet: electronics, shoes, clothes, cosmetics, general merchandise, furniture, tools/hardware, home decoration, bicycles, camping/outdoor items among other items.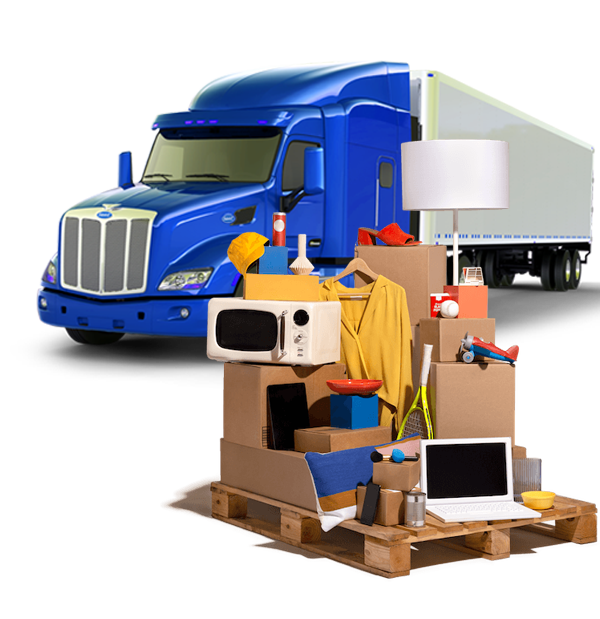 Shop Truckloads of Liquidated Good for Sale.
Are you looking to buy pallets of surplus merchandise from USA Retailers, if so you are at the right place. Orotex Liquidation is the right partner to shop and make money with the truckloads of merchandise
Shop Liquidation Pallet Lots for Sale
These are the kind of pallets we sale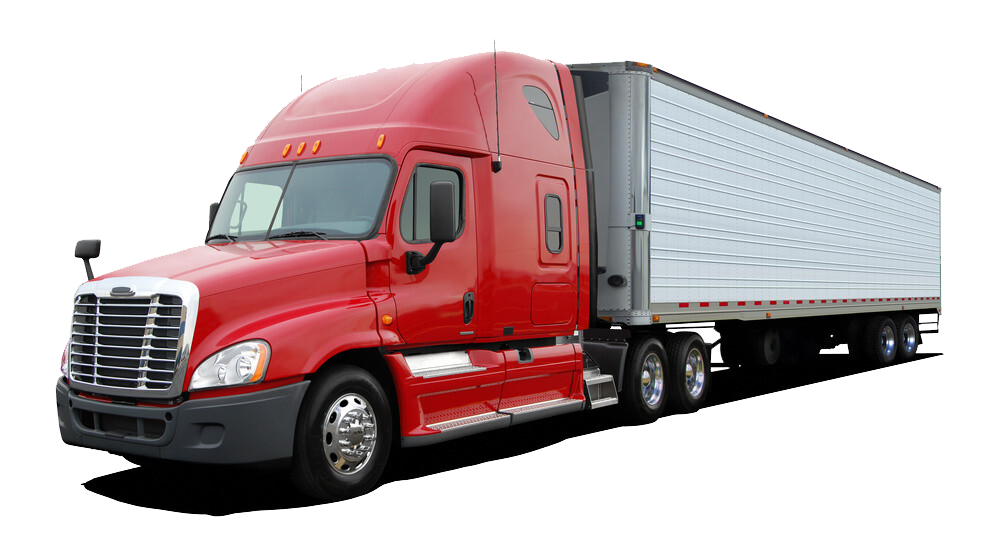 Best Liquidation Pallets Wholesale Company
As the Number 1 Choice in Miami for the Purchase of Surplus Goods per Bulk Container. We have established contractual agreements with our suppliers that allow us to provide our customers with the best wholesale prices.
Why Orotex Liquidation
At Orotex Liquidation we understand there are numerous wholesale alternatives for purchasing inventory from liquidation companies like us, yet it is important for you to consider the difference between us and any competitors, and how strongly we value our relationships with our clients. By building long-term strong partnerships with our customers, vendors, and associates
B2B ONLY
Often, liquidators run their own retail stores in which they sell their products directly to a customer. As a result, wholesalers can sort through their truckloads of goods in order to pick out the best articles to be sold at the retail stores, while leaving those pallets of merchandise without a high value.

STEADY SUPPLY
All of our merchandise is wholesaled by the truckload. At the moment, truckloads of liquidation are received weekly, permitting us to supply our customers with constant availability.
COME TO INSPECT THE STOCK
You don't have to make an appointment, just visit us during our business hours Monday through Friday and see our warehouse operations for yourself, so you can feel and touch the merchandise on the spot. You are always welcome
FAMILY OWNED BUSINESS
We understand as a family-owned and operated company with over 25 years in the industry, that this industry may not always seem clear and a lot of customers become quite frustrated at certain times, due to this fact our team provides education and support to everyone with questions that they may have about the industry.
Liquidation Pallets Sales
Our experience of more than 20 years in the wholesale fastener market has allowed us to achieve success. Also, the dedication and hard work of all our associates and the efficiency of our entire production system is the major part of our success.
How to Order Goods by Pallets from Us
Our goal is to make the ordering process smooth, accurate, and efficient. Once the online form is completed, a dedicated sales rep will contact and discuss the terms of payment with you. New buyers will also receive the terms and conditions of purchase, to be reviewed, accepted, and signed. Ordering can be done in all the following ways:
Online
Submit your request for a bulk pallet or truck by completing this contact form.
>>>CLICK HERE<<<
By Phone
In order to inquire by phone, kindly ring us at : (305) 887-1486 we are here to help you with any question.
In Person
Walk-in customers are welcome. Feel free to visit our warehouse anytime during our business hours Monday-Friday 8:00 AM – 4:30 PM
Truckload Liquidation Reviews
Our Happy customers always give us the best reviews
I always buy truckloads of merchandise from Orotex, and the quality is always the best. I Recommend them
⭐⭐⭐⭐⭐
Maria Martinez
Truckload Buyer
I made my first order from Oretex liquidation and I was amazed at the merchandise I received, from now on they will be my main source of merchandise
⭐⭐⭐⭐⭐
Marc Wood
Wholesale Buyer
When I first visit them in their warehouse I realized the quality and professionalism of this company, they have been in this industry for more than 25 years the know what they are doing.
⭐⭐⭐⭐⭐
Christ Marshal
Pallet Buyer
Liquidation Industry FAQ
Discover the common questions about liquidation pallets asked by customers online on the internet.
What is liquidation?

What are Liquidation Pallets?

Liquidators buy truckloads of wholesale products from large retailers, grade them and sell them by the pallet or truckload either to discount stores or mom and pop stores, or flea markets.

Big Box Stores sell these goods in order to make room for new merchandise coming to the store

Often retailers end up selling the goods by the truckload, also known as excess, overstock, surplus, out-of-season, or store stock.

These liquidations containers often are sold below wholesale price.

At Orotex Liquidation you have the best prices. Why? We are not a middleman, all our inventory is available in our facility located in Miami Florida.
Where Can I Buy a Truckload of Pallets?

Where Can I buy Liquidation Pallets?

Are you looking to buy pallet goods, if so then look no further, at Orotex Liquidation you will find the best goods pallets at the lowest price

Get in touch with us today and discover for yourself exactly what makes us your best choice in the market

Learn How to buy Amazon Return Pallets

Email us: hello@orotexliquidation.com or call us at (305) 887-1486 for a shipping quote.
Different Kind of Liquidations

Different Kind of Overstock Pallet Liquidations

Liquidated goods may be sourced from various retailers in a number of forms. Regardless of the origin, inventory is always sold by many retailers below the retail price because the retailers need it out of their warehouse inventory as soon as they can. The following are some of the common sources of stock liquidations:

Closeouts

When a retailer closes or moves to another address, it usually wants to clear out all or part of its inventory. These sales are referred to as liquidation sales or closeouts. Such articles are purchased by liquidation merchants such as us for resale.

Surplus or Overstock

In this case, department stores bought too much product and were unable to sell it as planned. Alternatively, when the seasons change, all the inventory from the last season is categorized as overstock. No matter what the circumstances, retailers don't want this overstock occupying space in their warehouses. Often all of this merchandise is new.
What's the Condition of Merchandise?

What's the Condition of Merchandise?

The condition of the goods depends on how they were purchased. Most of the merchandise is new and have their original tags, as you read before, we make sure what is the working condition of the goods.

Below is a list of the different types of conditions under which these truck liquidations are sold to us

New

Shelve Pulls, Overstock, or store closeouts are brand new stock and generally come in their factory packaging. These items are usually priced at a higher price point. An important benefit of these brand new goods is that they normally have their factory tags and warranties from the manufacturer.

Like New

Like-new items are opened but in perfect condition, with no flaws, defects, or signs of damage due to deterioration or wear. Products in as-new status are usually being returned by clients. Since most retailers usually have a customer returns policy stating that products can be returned only immediately upon purchase, it is unlikely that the item is in bad condition. In any case, we inspect any customer returns to make sure the item are in good functional condition.
Are Liquidation Pallets Worth it?

Are Liquidation Pallets Worth it?

Merchandise liquidation pallets generate a lot of money because liquidators, like us, Orotex Liquidation, have contractual agreements with these U.S. big-box retailers to buy this out of season or overstock merchandise in bulk, which allows us to source it at a fraction of retail cost and sell it to mom and pop stores at discounts of up to 90% off MSRP.
Type of Liquidation Goods we Carry

Type of Liquidation Goods we Carry

Goods pallets come filled with a wide variety of merchandise, including items that are sold in major U.S. department stores. Listed below is a sample list of the types of items we carry.

General Merchandise Liquidation Pallets

Sold by the pallet, customers can find a mix of products, such as portable computers, soft toys, home décor items, housewares, bikes, patio furniture, lighting fixtures, appliances, and electronics.

Apparel

There is a wide range of clothing for women, men, and children. Stop by and shop for a wide variety of fabrics, styles, and sizes. Garments are sorted and sold according to season, and by gender.

Shoes

Like clothing, shoes are also categorized by Gender, Man, Women, and Kids and by Spring-Summer / Fall-Winter season.

Bulk Bedding Overstock

Bedding, comforters, pillows, curtains, pillowcases, pillowcases, sheets, comforters, and many more items that sell well in any local retail store, swap meet, flea market, discount store, or marketplace.

Toys Liquidation Pallets

You can get a great deal for your dollar with our toys. There are plenty of toys for kids and name brands like Marvel, Disney, Lego, Fisher-Price, and more in our toy Pallets.

Home Improvement

Home improvement pallets, a great option for selling in your garage or at the local yard sale on weekends, source from large home improvement major box retailers featuring a wide range of domestic goods.

Cosmetics

We have many different types of beauty products such as eyeliner, mascara, lipstick, blusher, eyeshadow, foundation, as well as products that can be used in the beauty industry.
Why Choose Orotex Liquidation?

Why Choose Our Liquidation Pallets?

For over 25 years, we have remained at the forefront of U.S.-based liquidation companies specializing in department store clothing and accessory lots for export worldwide. We invite all customers for a visit to our facility for a pre-buy inspection. For that reason, we have no competitors, simply because at the end of the day, no one else wants to do the work or take the risk that we do on behalf of our valued customers on a daily basis.

By comparing us vs. liquidation companies, most of them are specialized in Ex-Department Store goods, like furniture, tools, electronics, general merchandise, kitchen utensils, toys, etc., rather than apparel. For the most part, acting as middlemen for truckloads featuring department store clothing as-is at bargain prices, they give you a ton of good promises but crappy deals.

This is a market in which the serious buyer should use caution with their money invested by taking the time by visiting unfamiliar vendors. If a company offers you multiple shipping locations without allowing inspections in order to get away, these companies don't have the inventory they offer. Instead the company is seeking to turn a quick profit by anxiously skimming you out of your wallet.

We at Orotex liquidation Invite all of our customers to visit us at our warehouse in Miami Florida, so they can see the truckload liquidation and pallets of merchandise they are buying.
Do You Ship Internationally?

Do You Ship Internationally?

Since the beginning of our company, most of our business has been conducted on a global basis. Our experience is an added advantage when dealing with shipping requirements in different countries around the world.
Who is Responsible for the Freight Cost?

Who is Responsible for the Freight Cost?

Orotex Liquidation will not assume shipping or shipping charges for all stock product purchases. All pricing is Ex-Works our warehouse located at: (325 East 10th Court Hialeah, FL 33010) the customer has to pay the price of any and all shipping charges by his currier. Including trucking, handling (Resident delivery, liftgate, or any call for appointment), and clearing costs.

You are responsible to pick up your Inventory Purchase from our warehouse unless otherwise specified by an Orotex Liquidation sales rep).

At Orotex Liquidation, we have built strong relationships with a wide network of carriers to provide you with the most competitive shipping rates available.

Email us: hello@orotexliquidation.com or call us at (305) 887-1486 for a shipping quote.
Liquidation Pallets Near Me
Come Visit us at our Warehouse, We are the Best wholesale liquidator in Miami Florida that has Liquidation Pallets Near me for Sale to the public