Bulk Clothing Liquidation Pallets
We wholesale Clothing Liquidation Pallets (Truckloads) from U.S. department stores with garments for men, women, and children. By carefully sorting the inventory in our liquidation warehouse located in Miami, Florida, we are able to offer our customers an excellent mix of high-quality apparel that other liquidators cannot beat.
We prefer to do business 100 times with one customer,
rather than 100 customers doing business with us once.
Shop Clothing Liquidation Pallets
Shop our high-value clothing mixed pallets for your business.
Our product line consists of a blend of different types of products, fashions, designs, styles, colors, sizes, and brands that meet the U.S.A quality standards.
Overstock Lots of Clothing Liquidation Pallets
Get your hands on amazing deals with our Overstock Clothing Liquidation Pallets! These bulk quantities of clothing items are priced to sell, offering you unbeatable discounts on a wide variety of sizes, styles, and brands. Don't miss out on this incredible opportunity to stock up your inventory with affordable, high-quality merchandise. Inquire Now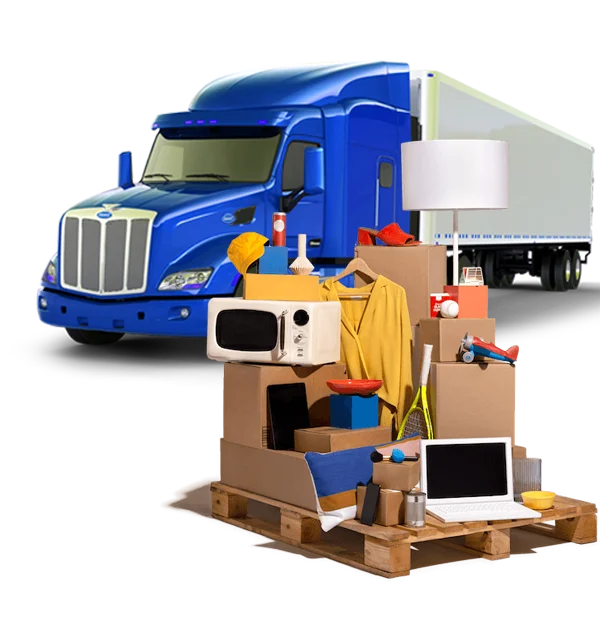 Mixed Assorted Apparel Truckloads
Orotexliquidation.com offers unbeatable deals and bigger lots than any other apparel liquidator on the market. When you buy a truckload of merchandise you always save more with us
We receive truckloads of new apparel on a daily basis and they are continually growing thanks to liquidation sales of apparel from America's top brands, manufacturers, and merchants.
Source Truckloads and Pallets of liquidated shelve pulls and overstock merchandise from The United States big retailers
Best Wholesale Clothes Liquidator in Miami, FL, USA
Learn why thousands of businesses worldwide have made us their #1 source for all their apparel needs. We are the most reputable liquidation company in the whole clothing liquidation pallets and truckloads market that breaks down containers of department store apparel and sorts it with a unique formula that has been proven especially to help businesses to succeed in their own specific secondary marketplace.
Customer FAQ
How do we Obtain the Apparel?

How do we Obtain the Apparel Truckloads?

Clothing is acquired in a variety of ways, including the following:

Surplus (Overstock)

When stores need to prepare for new inventory, they have to get rid of old garments to make room. Those off-the-rack clothes are offered at discount prices, which allows customers the possibility to get them at a low cost. Since these garments are new and have never been worn, they are in brilliant condition.

Out Of Season

The first option is the 'outlet', both in physical stores and in digital private sales, although sometimes they end up in stores in Latin America or Africa.

Almost all major retail chains have agreements with liquidation companies to wholesale their surplus stock at the end of each season.

Customer Returns

They are garments that have previously been sent back by customers due to a number of different causes. As the store does not exchange them and does not need them to take up any space in the warehouse, these garments are sold. Customer returns are usually usable, although it is quite possible that they may have some small stain or irregularity.
What Kind of Clothing I Can Find in These Pallets?

What Kind of Clothing I Can Find in These Pallets?

You will find all the apparel garments sold in the United States, Mayor Department Store

Bulk Mixed Women Clothing

In the mixed pallets of women's clothing, you can find clothes of all seasons, from formal to dress clothes, and other pallets categories like,

Plus Size Clothing

Elegant dresses, denim, sportswear as well as casual wear, and many more are featured in these pallets.

Bulk Swimwear Pallet Mix

These mixed pallets of swimwear are assorted with a wide variety of styles and colors for the whole family, like men, women, and kids. Most of the time this merchandise lots come from U.S. department stores. While other times they are big Name Brand Deals that we purchase directly from the manufacturer.

Accessories

Our pallets of accessories include stockings, socks, briefs, and all types of underwear for men, women, and children.

Men Clothing

The pallets of men's mixed clothing include the following categories:

Spring-Summer Apparel

T-shirts, Polo shirts, Tank tops, and Shorts are some of the categories we include in our Spring-Summer Apparel, come visit us today and find out for yourself.

Fall-Winter Apparel

In these category pallets, you will find Sweaters, jackets, Jeans, Long coats, Cardigans, and Fleece jackets among others.

Undergarments

Our underwear pallets are perfectly mixed to make the most out of your money and these pallets include Briefs, Boxers, Booty Shorts, and Panties

Your Top 1 Option For Overstock Clothing Liquidation Pallets Lots
You may be searching for wholesale clothing liquidation pallets or truckloads companies on google and come up with many options, but none like Orotex Liquidation, as many of these companies can't maintain a constant supply of clothing to their customers, unlike us who have direct contracts with the major department stores and can give a constant supply of clothing to our customers.
What are Clothing Liquidation Pallets?
Generally, it refers to the process of selling a company's apparel inventory by pallets in truckloads, often at a deep discount, to generate cash.
Big Department Stores sell their out-of-season, surplus (Overstock), and shelf pull apparel merchandise in boxes on Pallets to liquidators, such as Orotex Liquidation by Bulk truckload Quantities throughout Contractual Agreements. These companies buy excess inventory for a fraction of its value and then resell the goods to discount stores or new customers usually for less than the value in a store but for more than they paid.
Are Your Clothing Liquidation Pallets Manifested?
It all depends on the store or deal with which the merchandise was purchased. Many times when we buy this merchandise from department stores they don't have a manifest, other times they do. For the clothing liquidation pallet lots that do not have a manifest, we do not manifest these lots, we categorize and mix them by Gender and Season. On the other hand, we often acquire lots that are manifested and we offer them as is.
Do you cherry-pick?
We do not do any cherry-picking as we do not have retail stores where we sell the merchandise like some liquidator warehouses that do cherry-pick the clothing to sell in their retail stores. It is important to us that Our Mixed clothing liquidation pallets or truckloads are nicely assorted with name brands, styles, and colors so that our customers can profit from their investment while selling more merchandise.