General Merchandise Liquidation Pallets
We sell a wide variety of General Merchandise Pallets from North American Department Stores. All of our merchandise is sorted in our warehouse to be resold by the truckload at the best prices on the market.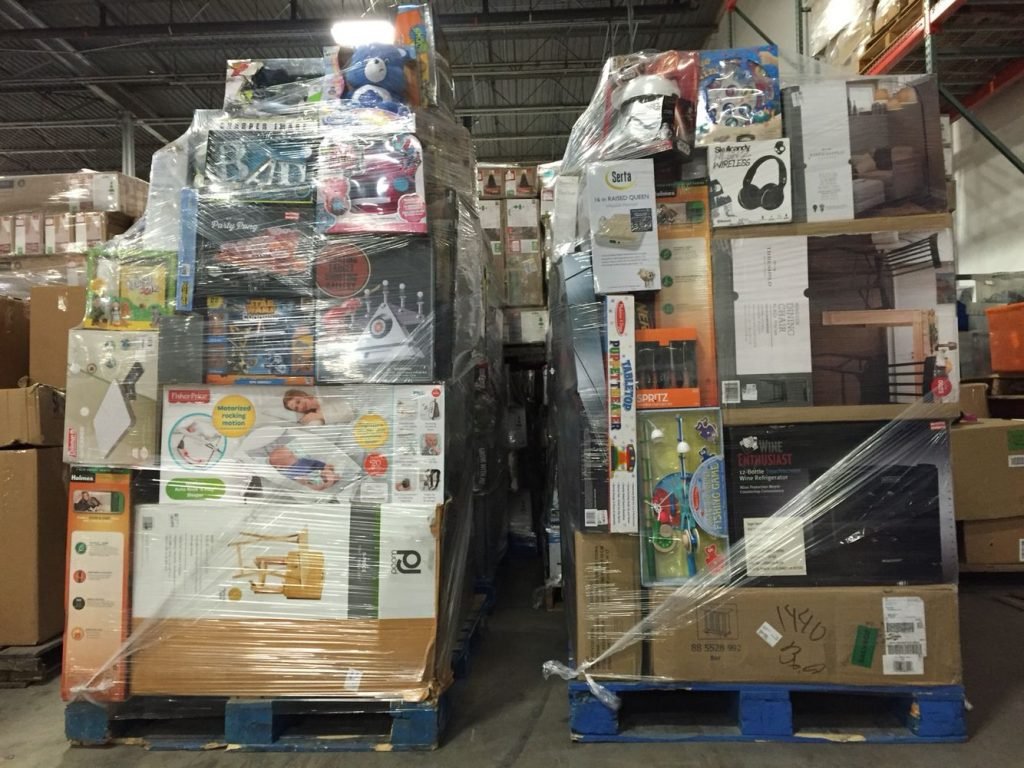 Kind of Goods You'll Find in the Pallets
These are some of the items that you can find in our pallets of merchandise by the truckload.

Click on the Image Below to buy Salvage General Merchandise Pallets / Truckloads for sale and Bin Store Products at the best price.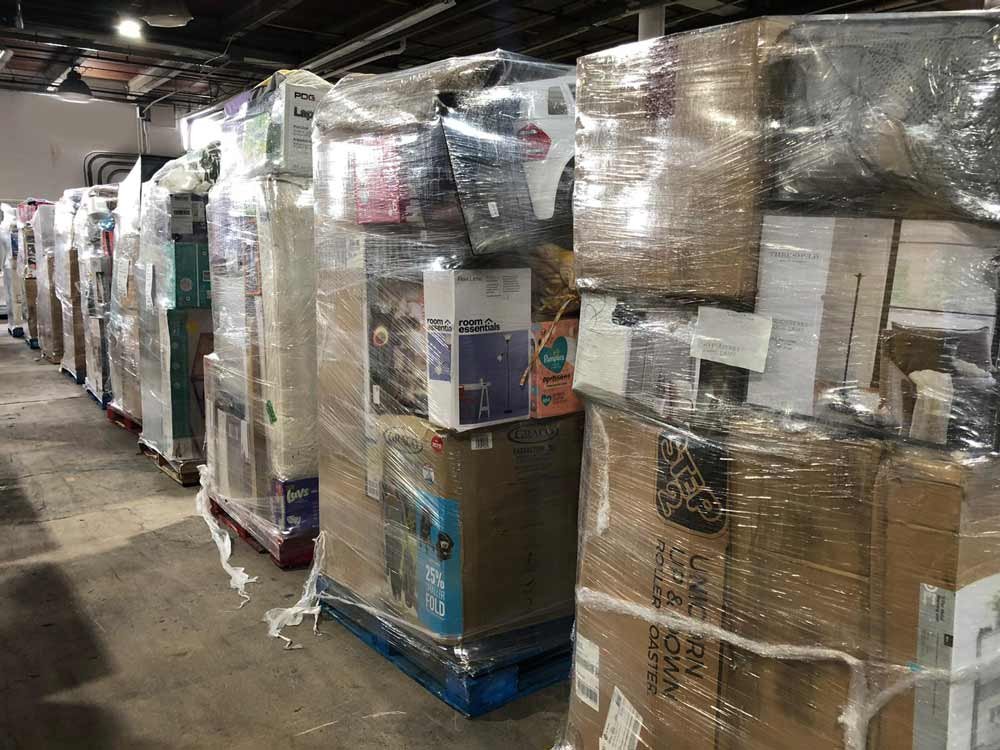 We offer a wide variety of general merchandise to our customers. Just contact us if you have any questions or for inventory availability.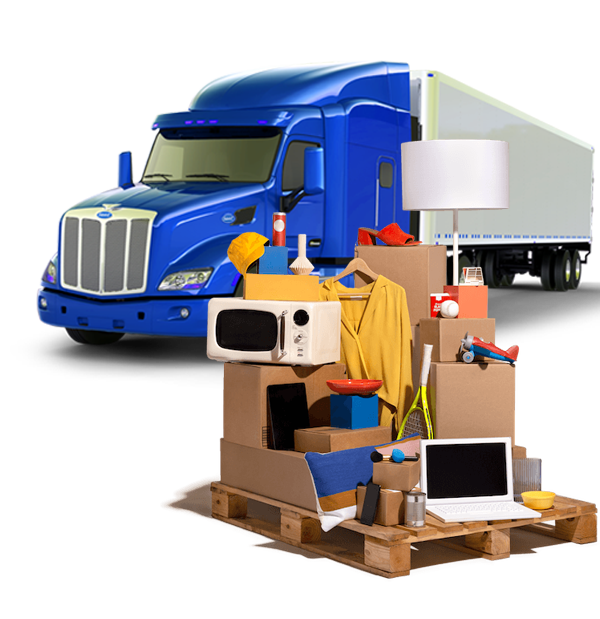 General Merchandise Pallets By the Truckload
We offer great deals and lots that are bigger compared to anywhere else in the General Merchandise category. When you purchase a truckload of goods, you will save more with us every time.
On a daily basis, we receive these trucks of raw general merchandise, to be categorized in our warehouse located in Miami, Florida.
Shop truckloads and pallets of General Merchandise from United Estates Major Retailer Liquidations
Best General Merchandise Pallets For Sale
From apparel merchandise pallets to electronics, we carry all kinds of clearance stock for our customers. Liquidation merchandise is best purchased in bulk. Stop by our warehouse and experience the big difference in our general merchandise pallets for sale.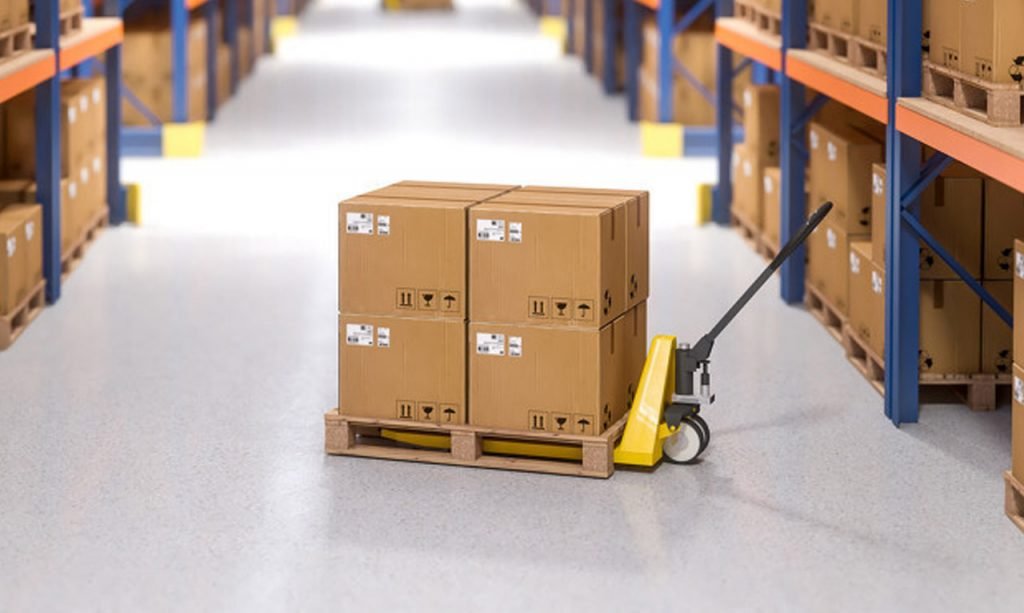 Fashion Wholesaler Distributor in Miami, FL, USA
Discover how we've helped dozens of companies around the globe solve their fashion challenges. As the most renowned merchandise liquidation company in the whole liquidation industry, we break down large department store truckloads of general merchandise and sort them with a specialized, proven formula designed to help companies succeed in their marketplace.
What Is General Merchandise Liquidation?
General merchandise liquidation takes place as large retailers become overstocked with excess goods, due to a number of different factors. By the time this happens to large retailers, they find it more profitable to wholesale these goods back through third-party vendors like Orotex Liquidation to make room for new merchandise. These entire lots are purchased by our company to be offered directly to you, at competitive prices.
How are These Pallets of Goods Sourced?
There are several ways we purchase pallets of general merchandise, including the following:
Overstock
When new stock needs to be brought in by stores, they need to remove older stock in order to make room for new inventory. Such items are sold at discounted prices, which allows bulk liquidators to buy them cheaper. These items have never been used, so they are always in excellent condition.
Customer Returns
Customers return their items when they find that they don't need them or that they purchased the wrong item, or maybe it has some small defect when this happens these items never come back to their original shelves, they are sold to liquidator companies.
Condition of the General Merchandise Liquidation
These pallets come on different condition levels that you have to expect, But it doesn't mean that you will be receiving a "mixed bag" with a variety of good qualities (unless specified), We will always indicate our customers with the quality and condition of the merchandise pallets they are buying.
New
Most of the time liquidation lots will have goods that are new or like new. as they where displayed on the store but they never got sold for any reason. These are excellent articles to be sold, because of their condition, it is easier and faster to make money.
Salvage
Salvage lots have no documentation whatsoever, which means you are receiving a huge assortment of goods of unknown quality grade. In case you are hunting for the most affordable solution, and you agree that you don't know precisely the exact quantity of what you are getting, then it is a terrific alternative. Having an appropriate business model, salvaged liquidation merchandise may be extremely lucrative.

Orotex is Your Best Choice For Bulk Lots Of General Merchandise
There are several options, however, none like Orotex Liquidation, due to the fact that most of these wholesalers lack the capacity to sustain a steady supply, in contrary to us that have direct agreements with the main retailers and would be able to deliver the goods to our customers on a consistent basis.