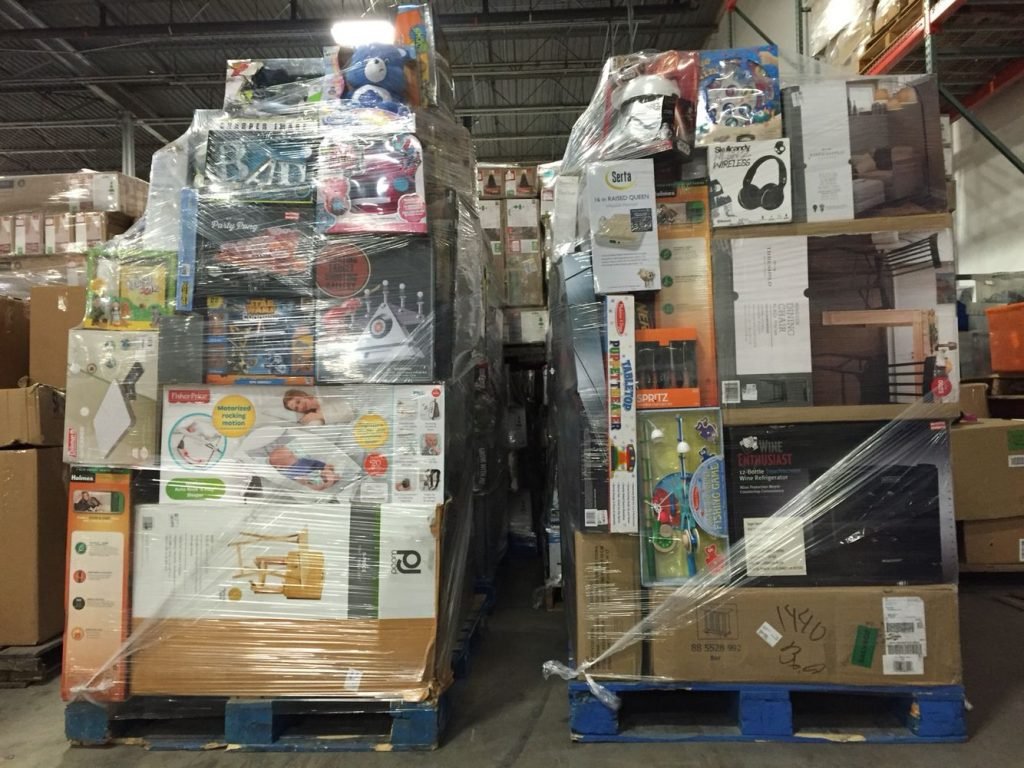 With the amount of merchandise that large retailers like Target handle through their stores, suddenly buying and reselling pallets or truckloads of merchandise liquidation sounds like a great business idea, especially since Target is 1 of the Biggest Retailer in the United States of America.
But if there is one thing that is clear, it is that if you decide to do this type of business you will need a lot of high-quality, low-cost merchandise. This is when you ask yourself, is this possible?
>>Get In Touch Today – Buy Department Store Goods by the Pallet or Truckload <<
The truth is that when you think of high-quality products, you immediately look at high-end brands and quickly realize that they may be out of price range. When you consider purchase prices and delivery costs, your profit margin will be slim or even zero.
To have a successful retail business, you will need to provide quality products and services to your potential customers while getting low products. Buying products from large retailers like Target is one way to provide quality, but how do you buy at prices that allow you to stay competitive in the marketplace? Here are a few of the ways you can start taking advantage of this business: Buying closeout pallets or full truckloads of returned merchandise and surplus inventory from retail giants!
What Are Target Liquidation Pallets?
As mentioned above, liquidation pallets are products that large companies sell at a very low cost to free up space in their warehouses.
Typically these products end up in liquidation after being discontinued, overstocked, or returned by the buyer to retailers, manufacturers, or a distribution center. Typically this merchandise is auctioned at prices below the original price to Direct Liquidators such as Orotex Liquidation.
Liquidation Categories.
Where to Buy the Best Target Liquidation Pallets with Surplus Goods
First, let's understand the different types of target liquidation truckloads that exist
Large retailers, such as Target, have a high return rate for their merchandise, both in their physical stores and online. This means that a percentage of these products, around 30%, are returned to the retailers, there is also so-called surplus merchandise, and below we explain them.
Returns
Some of these products may have been damaged in transit and the buyer returned it, some are returned due to a malfunction, and some are perfectly fine but are returned anyway because perhaps the retailer sent the wrong color or the buyer simply expected the product to be different. On the other hand, there are others who use the generous return guarantee to test the merchandise and return it within a certain period. This type of merchandise is known as Return Merchandise and can range from clothing to TVs
Target Surplus Merchandise
Surplus, ( or OverStock ) on the other hand, refers to merchandise that retailers have over-ordered and never sold. For the most part, this is seasonal inventory that must be disposed of when the Christmas or Easter seasons end. This means that these items are still in their original packaging and are basically new.
This is how returned items and excess inventory are sorted and packed onto Boxe Pallets and then liquidated and resold for pennies on the dollar by the full truckloads through liquidator warehouses. With this, large retailers solve the logistical problems of getting some money back on merchandise and freeing up space in their warehouses.
Returned items often go directly to hundreds of liquidation warehouses across the country. There, some items are refurbished and resold to liquidators by the full truckloads of inventory.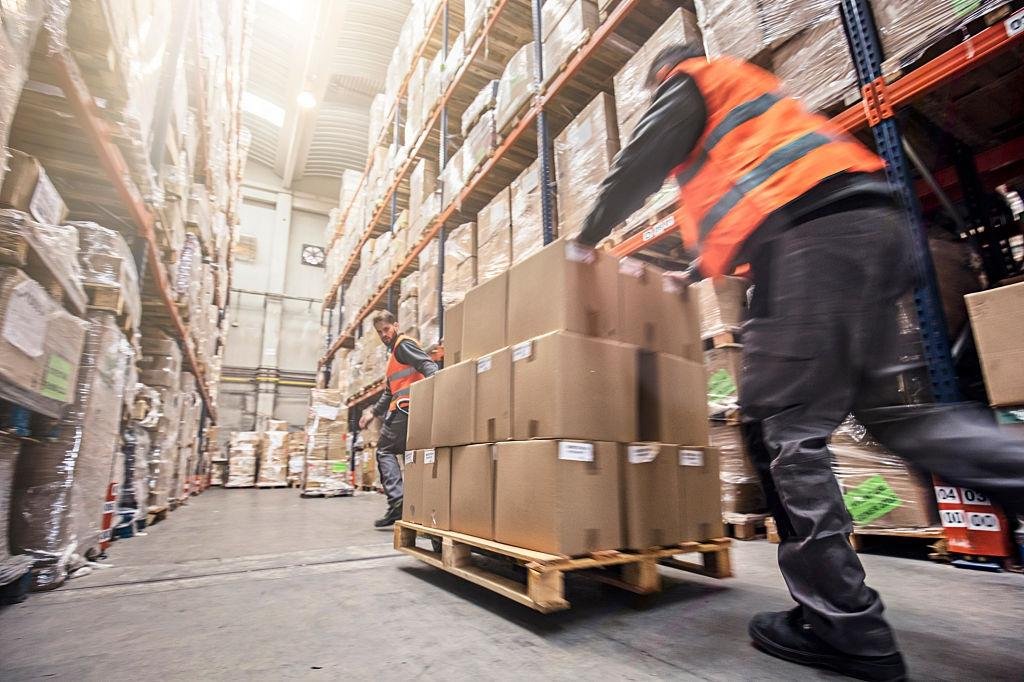 This opens the door to small buyers or people willing to make money by reselling customers this merchandise and, ensuring a significantly higher profit margin than buying direct from official distributors.
Retail giants like Walmart and Target have opted to liquidate their merchandise to liquidation companies. Now Amazon is following suit and using the extensive knowledge and customer databases of these liquidation companies to move merchandise faster, resulting in high-quality, low-cost wholesale merchandise.
Target Liquidation Pallets or Truckloads: Good Quality?
Usually, most people think when they hear the word "liquidation" of low-quality products, used merchandise, broken items, or even junk. The truth is that this may be true in some specific cases, however, with retailers having no choice but to liquidate this merchandise and with a reputation on the line, things have begun to change.
Today, many retailers, such as Target, have entire departments dedicated to handling liquidated merchandise. Once the product is received, it is tested, reconditioned, repackaged, and sorted before it is ready to be sent to their liquidators to be made available for sale again. This is how these large retailers found a new avenue through a Direct liquidation Pallet platform.
As long as you find a reputable closeout company in the market, you will be able to buy not only Target products in bulk but also great quality products.
Profits from Bulk Closeouts
So how does surplus or excess inventory help your bottom line?
Price: You are buying the goods at prices far below wholesale. You will be able to offer your potential customers not only a wide range of high-quality products but also offer them at a very attractive low price. Customers are always on the lookout for a bargain, and if you can provide them with that, they are not only more likely to buy from your retail business, but they are also more likely to buy from you again and recommend your business to friends and family
Quality: Names like Target and Liquidation Companies, each leader in their respective fields, represent quality. Top-tier liquidation specialists work directly with some of the nation's largest retailers, such as Target, Walmart, Amazon, and Lowe's Hardware, which means they not only handle premium-rate products from some of the world's most recognized brands but also have a regular supply to meet the needs of resellers. As well as having their own and partner retailers' reputations to protect. This will give you peace of mind knowing that the products you buy from these liquidators will be real and therefore, you will avoid the unscrupulous practices often seen in the marketplace
Liquidation warehouse: Orotex Liquidation has its own liquidation warehouse where we sort the truckloads we receive, meaning you can be confident that the goods you buy from us are high quality.
Type of Merchandise You Can Find in These Target Liquidation Truckloads
You will be able to find a huge variety of merchandise on these Target Liquidation Pallets.
Clothing
Shoes
General Merchandise
Toys
Tools
Garden
and Bedding
Among Others Categories.
Direct Target Liquidation Pallets!
So now that you have a basic understanding of the basic terms, it's time to find pallets of merchandise and surplus inventory, at prices that will allow you to be competitive in the marketplace.
Buying pallets of liquidated merchandise from Liquidators couldn't be easier. To purchase wholesale surplus merchandise, you will need to contact us today using the form below.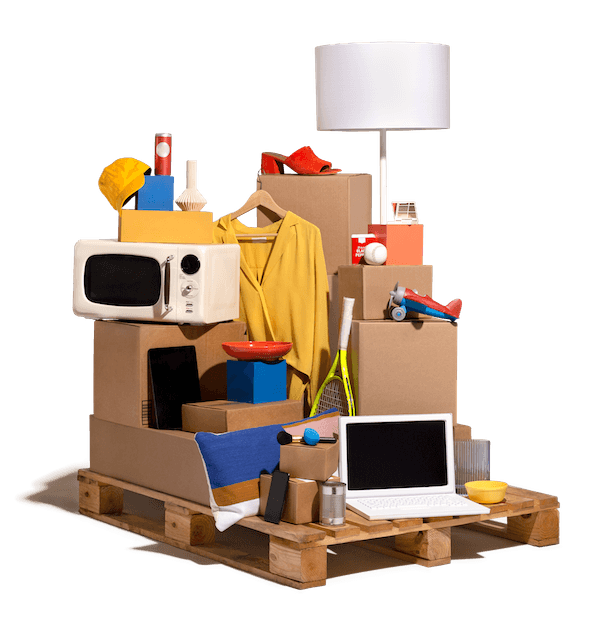 Visit Us Today
Come Visit us at our Warehouse in Miami Florida, and find out why 1000's Companies confirm we are one of the Best Liquidators in the Market.
Conclusion
Target Liquidation Pallets offer an excellent opportunity for savvy entrepreneurs to acquire high-quality, low-cost merchandise to resell at competitive prices. By understanding the types of merchandise available and working with reputable liquidation companies, you can maximize your profits and grow your retail business. So take advantage of the potential of the Target Pallets.