Mixed Denim Pallets, with big name brands. Whether you are a retailer looking for popular denim styles to stock or a wholesaler looking for great deals, our denim pallets are the ideal solution for you.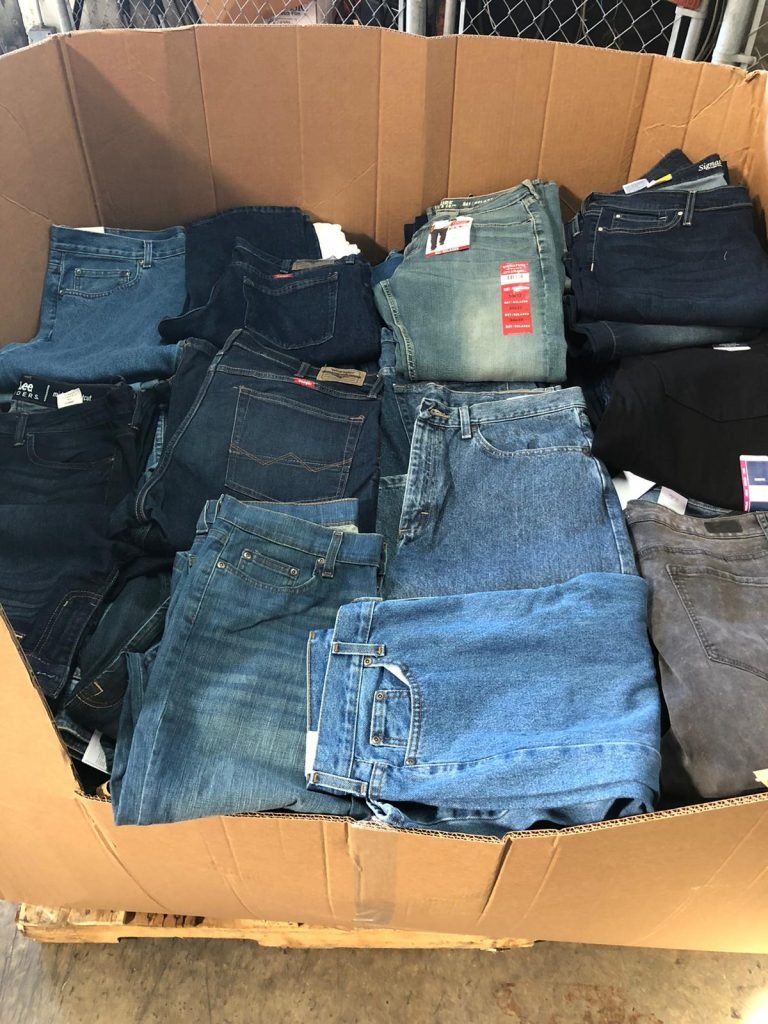 Mix Assorted Denim Pallets
Mixed Jeans Liquidation Pallets
SKU: MJLP
| | |
| --- | --- |
| Piece Count Per Gaylord: | 400 |
| Est. Retail Value | N/A |
| Condition: | Overstock / New |
| Ex-works | Miami |
We pride ourselves on sourcing only 100% authentic denim from reputable U.S. domestic retailers. Unlike other sellers, we do not offer unknown or low quality foreign garments. Our team carefully collects and sorts denim from various U.S. retailers to create pallets that include popular brands and other name brand denim. At Orotex Liquidations, we offer denim pallets and truckloads that can help you stock your apparel store with high quality wholesale Levi's jeans and other brands. We meticulously sort and pack our jeans in our wholesale warehouse, and we ship domestically and internationally to over 80 countries.
Shop Assorted Jeans Pallets by the Truckload
Cost-effectiveness: Buying in bulk will get you a better price per unit than buying a single pallet of jeans. This saves you money while still getting the best quality jeans.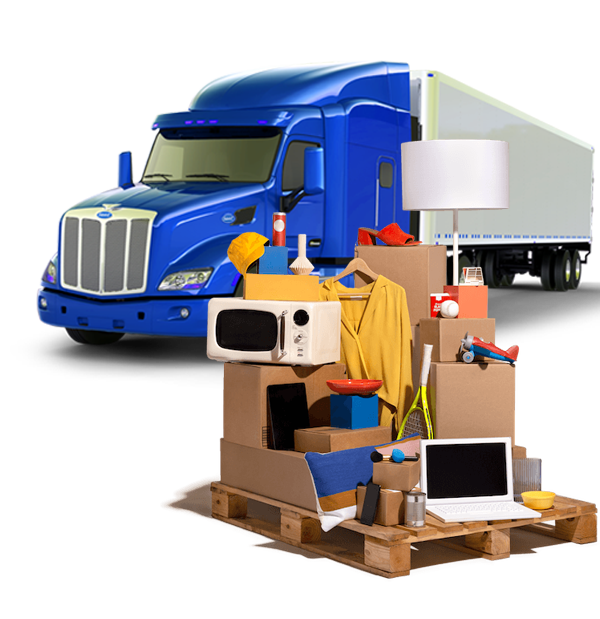 Brands Name That You can Find in the Mixed Jean Pallets
This blend feature a wide range of name brand and designer denim, from Big Box Retailers in The U.S.A
Levis
Dickies
Calvin Klein
Tommy Hilfiger
Ralph Lauren
and many more…
What Items are on the Denim Pallets?
Variety of styles and sizes: Our denim pallets contain a large assortment of styles and sizes, making it easy for you to offer a wide variety of products to your customers. This will help you attract more customers and increase your sales.
Best Jean's Overstocks Liquidation Pallets
Our assorted denim palettes are made up of a mix of high quality denim in different styles, sizes and washes. You'll find a wide range of options, from classic straight leg jeans to modern skinny jeans, to suit your needs. Here are some of the advantages of buying pallets of jeans from us:
Buy Pallets of Jeans at our Miami Warehouse
If you are interested in reselling jeans, you are on the right track. According to a CNN article, Americans buy 450 million pairs of jeans a year, and the average person owns at least seven pairs. Selling brand name jeans like Levi's or Wranglers can make the process easier for you, whether you resell them through eBay or Facebook Marketplace, or at a yard sale. With lower overhead, you can find customers in any circumstance.
If you are ready to purchase denim pallets, contact us today for more information about our products and pricing. With our high-quality denim, affordable prices and flexible purchasing options, we're sure you'll love our denim pallets.
Get in Contact Today
Excellent customer service: Our team is dedicated to providing excellent customer service. If you have any questions or concerns, we are here to help.
Benefits of Buying Denim Pallets From Us:
In addition to the above advantages, here are some other reasons why you should consider buying denim pallets from us:
Quality Assurance:
We only buy high quality denim from trusted suppliers. This means you can rest assured that the jeans you receive are durable, comfortable and fashionable.
Convenient Shipping:
We offer convenient shipping options to ensure that your pallets of jeans reach you quickly and safely.
Secure Payment Options:
We offer secures way of payment options to meet your needs, including credit cards, and bank transfers.
Flexible purchasing options:
We offer flexible purchasing options to suit your needs. Whether you want to buy a single pallet or multiple pallets, we can accommodate your order.
Environmentally friendly:
When you buy pallets of denim, you also help reduce waste. Buying in bulk reduces the need for excessive packaging and transportation, which can help reduce your environmental impact.