Making online purchases is quickly becoming the preferred shopping method for many types of products the competition for customers across all product verticals is at an all-time high for online retailers, Amazon now boasts over 210 million monthly website visitors in the US alone while booking an estimated 280 billion dollars worth of merchandise in 2019 about 30% of the 280 billion worth of online purchases get returned that translates to approximately 84 billion worth of merchandise, seventy-five percent of these items are returned for reasons other than being defective leaving over 63 billion dollars worth of working goods that need to find a home.
>> Get In Touch Today – Buy Department Store Goods by the Pallet <<
Where do the Amazon returns end up?
Amazon receives the returns and inspects the inventory, any inventory they cannot sell, ends up loaded on trucks and then shipped to other companies to resell, as an entrepreneur this creates a tremendous opportunity to make money on the secondary market. if you are a business person actively looking for Amazon returns, then look no further, contact us.
today for more information on how to purchase this type of bulk merchandise from our liquidation company.
Why Buy Return Amazon Liquidation Pallets and Truckloads
By buying this merchandise you can process it and add value to it, then sell it on your respective marketplace for a higher profit. Reputable Amazon liquidation Pallets sites are not hard to find if you know what to look for, when you find a potential liquidator platform look for reviews and buy from the highest-rated ones once you have done the research, you will find Amazon liquidation pallets at a price point that will allow you to make a great profit
A good form of research is by visiting the warehouse where Liquidators stock these kinds of department stores lots of merchandise. This way you can inspect the item's conditions and retail prices all of which can help you make an educated purchasing decision if you're looking for inexpensive untouched goods straight from Amazon. Some liquidators even offer a chance to buy unmanifested truckloads, this way you save more and really maximize your profits
What Can You Expect in These Amazon Liquidation Truckloads?
On the Amazon Liquidation pallets, you will find four different types of returns:
Large products
Typically 26 tall pallets are included in these truckload lots, the majority of which consist of oversized items such as TVs, appliances, showcases, furniture, and related goods. Such lots would be ideal for retail stores with extra room to hold these items for local sales.
Small Items
Small merchandise articles are contained in small truckloads. Since many small items can fit on Gaylord's pallets, there are a very high average number of pieces. A number of these smaller items of merchandise may be quite valuable and may contain designer sunglasses or watches, electronics, and brand-name accessories. Typically these types of goods are great for bin stores as well as online sales. Because of the large number of pieces of potentially extremely valuable items, it is usually these trucks that hold the highest resale profit potential. Due to the large volume of various goods that you will consistently source in these lots can be time-consuming to process, particularly for posting online, however it should provide you with the highest return on resale for your initial purchase investment.
High Retail
Most popular items for resale are contained in these truckloads but in smaller amounts. These truckloads hold 26 pallets with fewer items than the smaller truckloads, yet are more likely to carry only the top-selling items for retail, which retailers are especially looking for. These lots have some of the top-selling inventory that is available on Amazon, which means faster turnover, but less profit potential overall.
Clothing
Apparel represents a tremendous niche for Amazon, finding high rates of apparel returns signifies they have no lack of apparel in very good shape, most of it bagged up and ready for retail resale.
Best Truckload Liquidation Return Pallets
Shop the Best return pallets on the market and get the highest return on investment. With these return Pallets, you can't go wrong, contact us today to buy these lots at the best price on the liquidation market.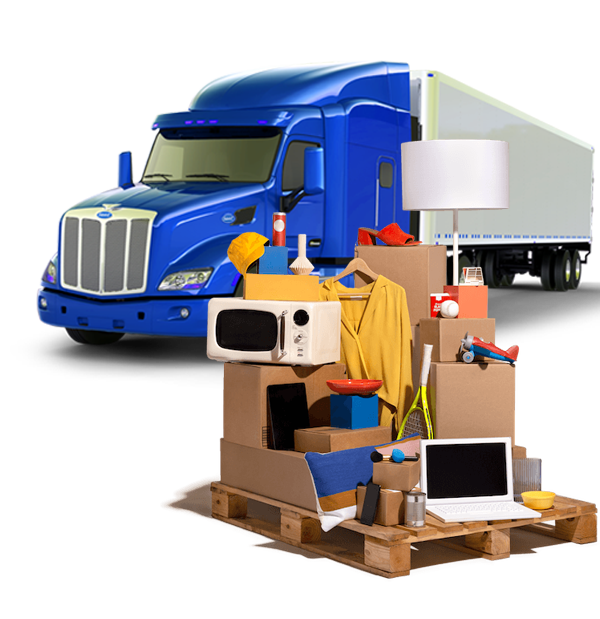 Who is Orotex Liquidation?
Orotex Liquidation is a wholesaler of overstock and closeout merchandise from AMZ, JCP, MCY, and TGT among other U.S.A Major Retailers and Manufacturers
We sort and sell the merchandise in Gaylord Pallet Boxe by gender, season, and category.
We invite our customers to visit our facilities to inspect what they are buying before making a purchase.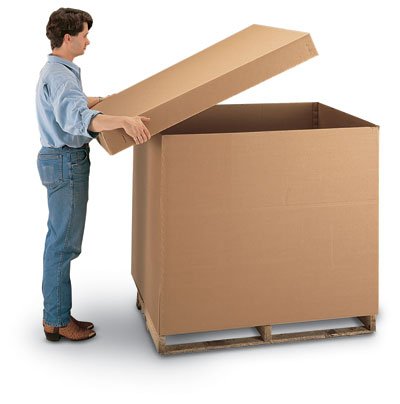 Truckload Categories that Orotex Liquidation Sells
Below are the main categories that Orotex Liquidation carries on a regular basis at our warehouse based in Miami Florida. Shop many different goods by the pallet or truckload from the major department stores in the United States
How Amazon Liquidation Pallets and Truckloads Customer Returns Work
Returns are a major headache for customers, and they drain companies of millions of dollars in unwanted inventory and extra labor. Returns create billions of pounds of waste and entire walls of shame in warehouses around the world.
But Amazon is trying to change all of that. Where Amazon absolutely leads is in trying to be the easiest, the lowest friction return experience for the consumer and thereby win customer loyalty and increase customer purchases while they tackle some of these other big institutional infrastructure problems around returns. From robots to in-person returns, the world's most valuable company is redefining the returns process. And as e-commerce grows, smaller companies are finding ways to make money off returns. Did we want to find out how does Amazon processes returns? And what's the company doing to protect the environment and its bottom line? Returns are by far the largest challenge to e-commerce, and I think to commerce in general for both retailers and manufacturers.
Amazon Liquidation Warehouse Near me
Atlanta, Virginia, Arizona, Texas, Florida, Las Vegas
Come Visit us at our Warehouse in Miami Florida