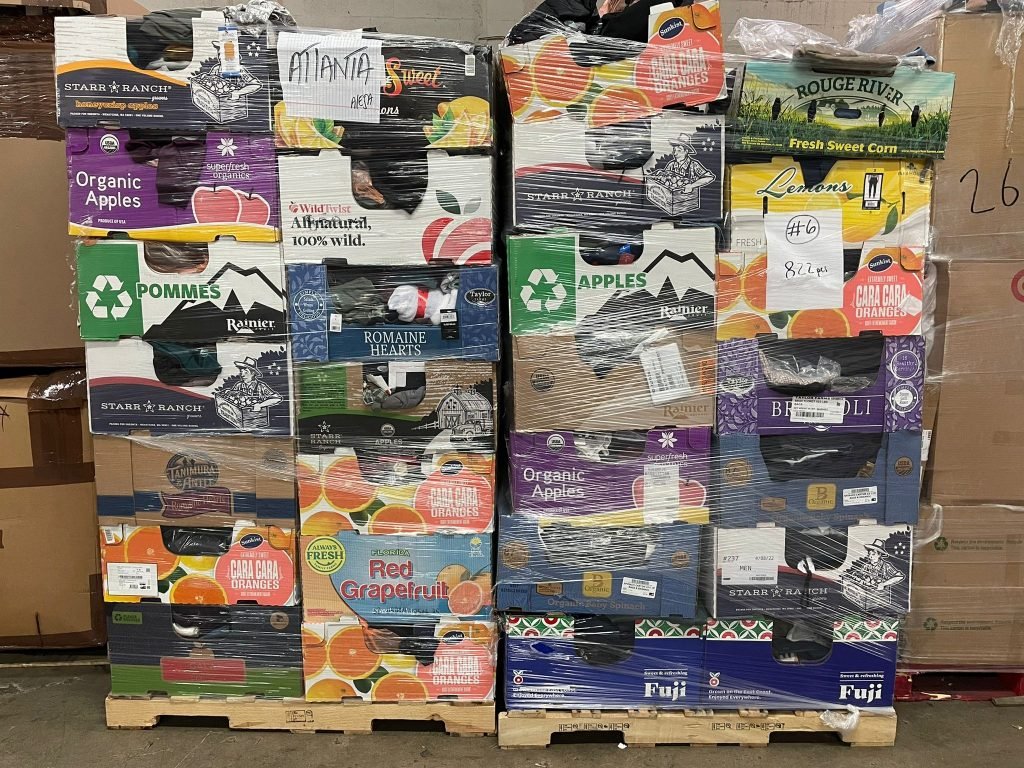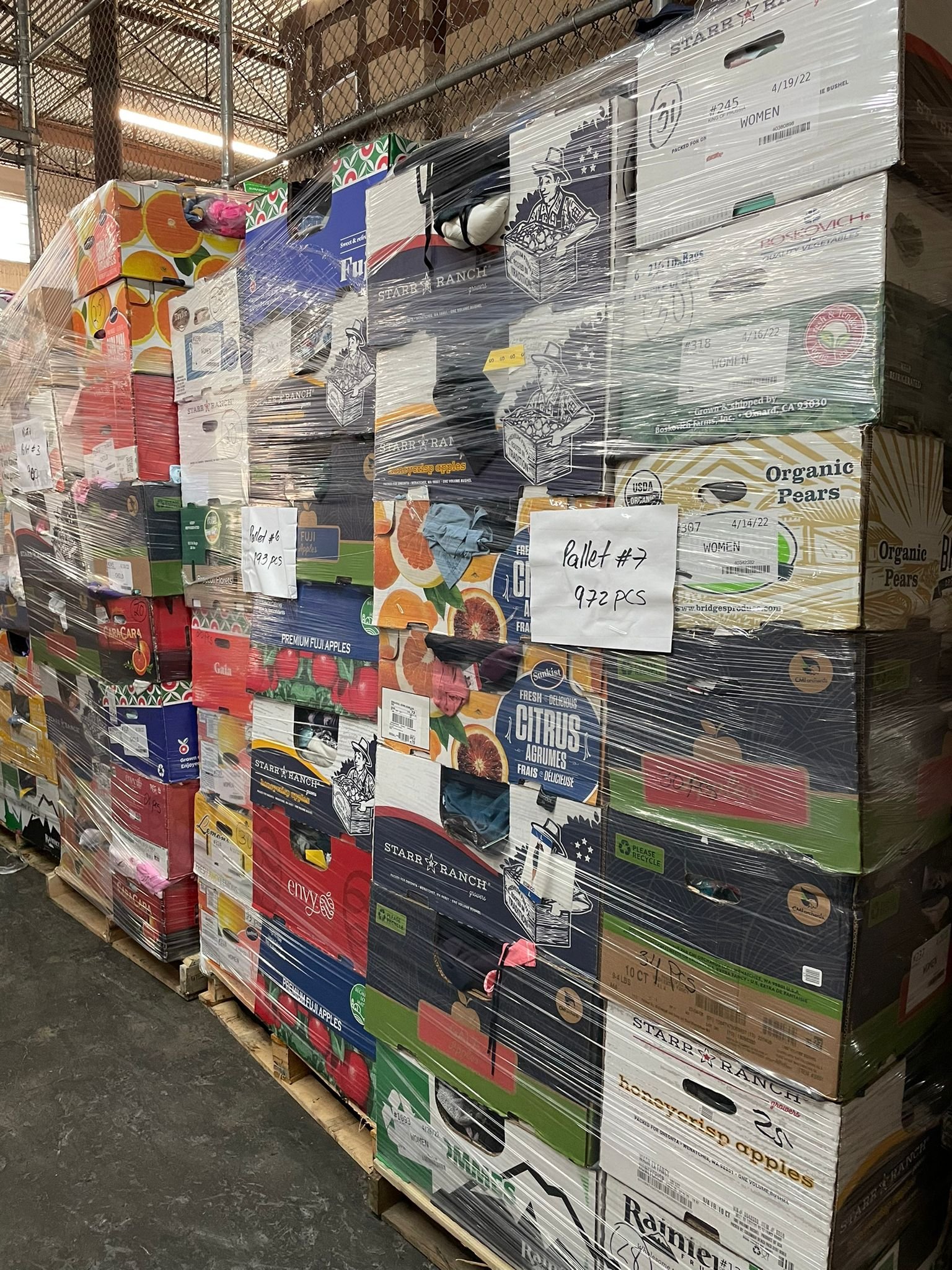 What is the Costco liquidation pallets or truckload sale and how do buy these goods? That's exactly what we're going to explain in this article. Hopefully, and with the right budget, you will be making money soon with merchandise from the U.S. Department Stores.
>>>Buy Merchandise from the USA's Major Retail Stores – Click Here <<<
While national suppliers and clearance seasons are good ways to get your hands on high-quality products at a low cost, you also have the alternative of accessing Costco's pallets for sale from US top Liquidator's Warehouse.
What are Wholesale Costco Liquidation Pallets?
Costco Merchandise Liquidation pallets are nothing more than the inventory that has been placed on clearance because 1) Overstock (Surplus), 2) Shelf Pulls, or 3) the customer has returned it.
Note: It is important for you to know that Costco Truckload pallets are not marketed directly by the retailer, but by an external liquidation company (Liquidator). Products from Costco are one of the most difficult kinds of liquidation lots to obtain. The liquidation of products is done on a store-by-store basis, through public auction contracts. Keep reading:
Well, what does that mean? Well, in theory, it means that Costco will sell the closeout items to the retail liquidator company that agrees to buy all of the closeout items from the same location on a weekly basis.
This does not necessarily have to be a bad thing, especially when Costco from time to time opens the contract forms for new Wholesale Truckload Liquidators. Contracts are often made on a single store, and whoever places the highest offer gets the contract. As the buyer of wholesale liquidations, you can contact each store and ask them how often the bidding process is open to new contractors.
As a Costco Liquidation Truckload Pallets wholesale buyer, you agree to accept all stock that is available on a regular weekly schedule. For those who don't have a large warehouse space, this is challenging for them. To make things even more challenging, after the holiday season, overstock inventory is more than tripled. Failure to accept available stock means, have you guessed it, the agreement is terminated.
However, there are many Costco Truckload Pallet contracts that have been in place for a long time and are very difficult to beat. Leading liquidators and exporters have been sourcing Costco Liquidation Truckload Pallets for years. If the local Costco near you is already taken, you may have no option other than to source pallets from a wholesale liquidator warehouse.
Why buy Pallets or Truckloads of Merchandise from Costco?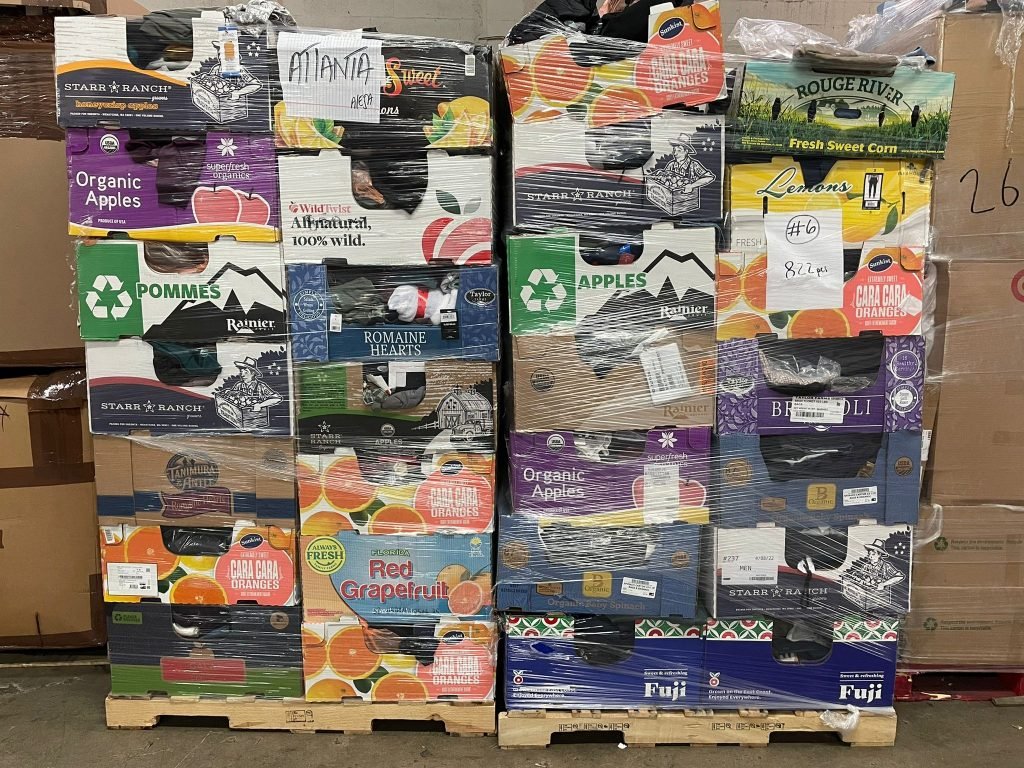 A common concern for marketers is to access high-quality products. While the online marketplace gives us the opportunity to buy cheap items, it is difficult to know how durable they are.
This concern can be eliminated with Costco, as the retailer takes care to create a catalog that meets the United States, and its clientele Quality Standards. But let's see what other advantages you can find in Costco's pallets sale:
Clearance prices leave a significant profit margin.
General Merchandise Pallets have a wide variety of products, with leading brand names
A wide assortment of colors, styles, designs, and name brands are available on clothing pallets.
Shipping, packaging, and transportation costs are kept to a minimum (since the warehouse is located in the United States).
You will not have to worry about applying for and paying nationalization taxes.
You could use the products to market them on Amazon or perhaps Rakuten.
What Type of Merchandise does Costco Sell?
Costco offers a wide range of merchandise for the end-user consumer, including but not limited to:
Women
Men
and Children
High-Quality Products at Affordable Prices
If you buy clearance goods from Costco you are confident that you are buying high-quality products; this is because of the reputation that precedes the retailer.
Why do we say this? Because you can rest assured that the merchandise purchased on the lot meets a high standard of quality.
In addition, most of the lots will have a manifest which, in the case of packaged products
Tip: If you want to be successful in your business, use a goods management program. This will help you keep everything under control.
Question – Seems to me that Costco pallets are some of the cleanest liquidation merchandise you can find. Is there any way to buy Costco Truckload pallets directly from Costco, or do I have to buy through a wholesale liquidator?
The statement in your question is accurate… (You will have to buy from liquidators companies) Costco's customer returns are very clean and well-solicited for that reason!
Interested in selling pallets? Buying branded clearance Goods and reselling them on Facebook Marketplace, eBay, flea markets, or in your own store?
>> Contact Us Today – Click Here <<
Costco Liquidation Pallets – FACTS:
Costco Truckload liquidation agreements are granted to liquidators for a specified period of time, from 8 months to one year. Successful bidders on customer return agreements are required to buy any weekly returns available. If they fail to do so, the return contract will be terminated.
Due to the tremendous volume of Costco liquidation pallet returns that a store may have weekly, the liquidating customer needs a large warehouse capable of handling the large loads on a consistent basis. I would estimate an average of 30 to 80 pallets per week, per store. Obviously, this would vary depending on the location of the store, the size of the population in the surrounding region, and other factors, such as the vacation selling season, when store sales are expected to double, or even triple.
Costco will not classify customer returns by category. Expect to get any type of merchandise from the store in truckloads, from food to clothing and everything in between. (This does not occur when you buy from a warehouse Liquidator as they are usually in the business of classifying these pallets of goods).
Many Liquidators engaged in buying pallets of returns from Costco have contracts with multiple locations.
Based on the reasons stated above, direct Costco liquidation pallets are usually beyond the reach of most smaller-volume clearance buyers. For those who are new to the industry or for those who do not have a big investment power, the other way to source Costco products is through someone (or some Liquidation Company ) that has current contracts with Costco Stores.
Access to Truckloads of Seasonal Goods
Another advantage of buying Costco liquidation pallets that we haven't talked about yet is having access to a constant supply of certain seasonal products, such as clothing, toys, books, and electronics. With this option, you'll be able to purchase in-season – and out-of-season – products at bargain prices.
Conclusion? You no longer have to worry about whether your supplier can meet your demand when you need it – you'll always have inventory to sell!
Professional Support and Advice
Liquidation companies, such as Orotex Liquidation, have a team of advisors who will help you find the goods you need for your business. To take advantage of it, send an email at hello@orotexliquidation.com, schedule a phone meeting, or call directly at (305) 887-1486
Where to find Costco Pallets or Truckloads for Sale?
The first step to buying pallets of Costco merchandise is to find a liquidation company. The trick here is not to go for the first Liquidator's warehouse that claims to sell the famous retailer's returned or refurbished products. In fact, here's a tip: never buy items without verifying the source. Your main goal at this point should be to buy from reputable liquidators.
It is not bad to buy from liquidation sites, but this world is highly competitive and tricky, so it is important to know who to buy from and the terms under which the transaction will take place.
If you are going to shop with another company, you need to make sure that all the rules are clear and that they will sell you the product at the right price. You won't have this problem with Orotex Liquidators, as we own the inventory that is sitting in our warehouse.
However, good companies tend to engage in fair and transparent business practices in any deal. If you go with another liquidator, they should:
Let you see the inventory
Verify the sources from which they obtained the products
These are just some of the recommendations. Try to think about all the aspects to verify before making any transaction. This way, you can avoid making business decisions that you will regret later.
Benefits
As a wholesaler or reseller, diving into the world of Costco liquidation pallets can be a game-changer. Here are the compelling reasons why:
Cost Savings:
Liquidation pallets offer a unique opportunity to acquire merchandise at a fraction of their retail price. This means you can stock up without breaking the bank and pass on competitive prices to your customers.
High-Quality Products:
Costco is renowned for its commitment to quality. When you buy their liquidation pallets, you're not just getting random items but products that have passed Costco's stringent quality checks. Even if they're returns or overstocks, many things are in near-pristine condition, with some still bearing their original tags.
Diverse Product Range:
From electronics to apparel, Costco's inventory spans many categories. This diversity ensures that you can cater to a broad spectrum of customer needs and preferences, all from a single pallet purchase.
Potential for Higher Profits:
The discounted nature of liquidation pallets means a broader margin for profit. Even if you sell these products at a price lower than their original retail value, the potential for a healthy profit remains substantial.
Sustainability:
In an era where sustainability is more than just a buzzword, buying liquidation pallets is eco-friendly. Instead of these items ending up in landfills, you're giving them a second lease on life. This reduces waste and underscores your commitment to environmentally responsible business practices.
Are all items brand new?

Are all items brand new?

Not necessarily. While many items might be overstocked and thus new, others could be customer returns or shelf pulls. It's essential to check the description and understand what you're buying.
How often does Costco release liquidations?

How often does Costco release liquidations?

The frequency can vary, but after major sales seasons or holidays, the volume of overstock inventory can increase, leading to more frequent liquidation sales.
Are there any hidden fees when purchasing Costco liquidation?

Are there any hidden fees when purchasing Costco liquidation pallets?

While reputable liquidators will be transparent about costs, always ensure you're aware of any additional fees, like shipping or handling, before finalizing a purchase.
Can I return items from the pallet?

Can I return items from the pallet?

Sales of liquidation pallets are typically final, but policies can vary depending on the liquidator. Always check their return policy before buying.
How many Items are in the Pallets?

How many Items are in the Pallets?

The number of items in a pallet can vary based on the type of merchandise and the reason for liquidation. It's crucial to check the pallet's manifest or description for specifics.
Visit Us Today
Come Visit us at our Warehouse in Miami Florida, and find out why 1000's Companies confirm we are one of the Best Liquidators in the Market.