Making online purchases is quickly becoming the preferred shopping method for many types of products the competition for customers across all product verticals is at an all-time high for online retailers, Amazon now boasts over 210 million monthly website visitors in the US alone while booking an estimated 280 billion dollars worth of merchandise in 2019 about 30% of the 280 billion worth of online purchases get returned that translates to approximately 84 billion worth of merchandise, seventy-five percent of these items are returned for reasons other than being defective leaving over 63 billion dollars worth of working goods that need to find a home.
>> Get In Touch Today – Buy Department Store Goods by the Pallet <<
Where do the Amazon returns end up?
Amazon receives the returns and inspects the inventory, any inventory they cannot sell, ends up loaded on trucks and then shipped to other companies to resell, as an entrepreneur this creates a tremendous opportunity to make money on the secondary market. if you are a business person actively looking for Amazon returns, then look no further, contact us.
today for more information on how to purchase this type of bulk merchandise from our liquidation company.
Why Buy Amazon Return Pallets
By buying this merchandise you can process it and add value to it, then sell it on your respective marketplace for a higher profit. Reputable liquidation sites are not hard to find if you know what to look for, when you find a potential platform look for reviews and buy from the highest-rated ones once you have done the research, you will find Amazon returns pallets at a price point that will allow you to make a great profit
A good form of research is by visiting the warehouse where Liquidators like Orotex Liquidation stock these kinds of department stores lots of merchandise. This way you can inspect the item's conditions and retail prices all of which can help you make an educated purchasing decision and if you're looking for inexpensive untouched goods straight from Amazon. Some liquidators even offer a chance to buy unmanifested truckloads, this way you save more and really maximize your profits
What Can You Expect in These Amazon Truckloads?
On the Amazon return pallets, you will find four different types of truckload returns:
Large products
Typically 26 tall pallets are included in these truck lots, the majority of which consist of oversized items such as TV' s, appliances, showcases, furniture and related goods. Such lots would be ideal for retail stores with extra room to hold these items for local sales.
Small Items
Small merchandise articles are contained on small truckloads. Since many small items can fit on Gaylord's pallets, there are a very high average number of pieces. A number of these smaller items of merchandise may be quite valuable and may contain designer sunglasses or watches, electronics, and brand name accessories. Typically these types of goods are great for bin stores as well as online sales. Because of the large number of pieces of potentially extremely valuable items, it is usually these trucks that hold the highest resale profit potential. Due to the large volume of various goods that you will consistently source in these lots can be time consuming to process, particularly for posting online, however it should provide you with the highest return on resale for your initial purchase investment.
High Retail
Most popular items for resale are contained in these truckloads, but in smaller amounts. These truckloads hold 26 pallets with fewer items than the smaller truckloads, yet are more likely to carry only the top-selling items for retail, which retailers are especially looking for. These lots have some of the top-selling inventory that is available on Amazon, which means faster turnover, but less profit potential overall.
Clothing
Apparel represents a tremendous niche for Amazon, finding high rates of apparel returns signifies they have no lack of apparel in very good shape, most of it bagged up and ready for retail resale.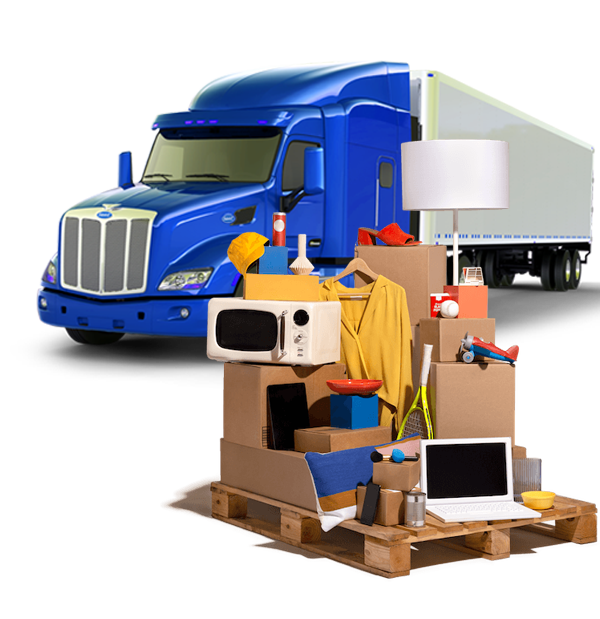 Best Truckload Liquidation Return Pallets
Shop the Best return pallets on the market and get the highest return on investment. With these return Pallets, you can't go wrong, contact us today to buy these lots at the best price on the liquidation market.
Who is Orotex Liquidation?
Orotex Liquidation is a wholesaler of overstock and closeout merchandise from AMZ, JCP, MCY, and TGT among others U.S.A Major Retailers and Manufacturers
We sort and sell the merchandise in Gaylord Pallet Boxe by gender, season, and category.
We invite our customers to visit our facilities to inspect what they are buying before making a purchase.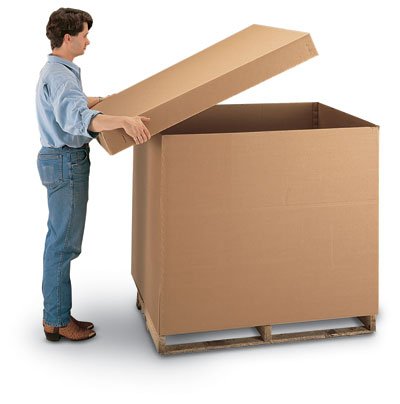 Truckload Categories that Orotex Liquidation Sells
Below are the main categories that Orotex Liquidation carries on a regular basis at our warehouse based in Miami Florida. Shop many different goods by the pallet or truckload from the major department stores in the United States
How Amazon Customer Returns Work
Returns are a major headache for customers, and they drain companies of millions of dollars in unwanted inventory and extra labor. Returns create billions of pounds of waste and entire walls of shame in warehouses around the world.
But Amazon is trying to change all of that. Where Amazon absolutely leads is in trying to be the easiest, the lowest friction return experience for the consumer and thereby win customer loyalty and increase customer purchases while they tackle some of these other big institutional infrastructure problems around returns. From robots to in-person returns, the world's most valuable company is redefining the returns process. And as e-commerce grows, smaller companies are finding ways to make money off returns. Did we want to find out how does Amazon process returns? And what's the company doing to protect the environment and its bottom line? Returns are by far the largest challenge to e-commerce, and I think to commerce in general for both retailers and manufacturers.
As more consumer spending is shifting from in-store to online, it's really just exacerbating the size of the returns problem that we all have to deal with. Across the entire Amazon marketplace, you know, they now sell over 800 million products. So this is a scale that the world has never had to deal with before. There's even an annual conference devoted entirely to solving the problem created by returns, namely inefficient reverse logistics is a huge loss for companies, In a traditional brick-and-mortar store, we might have average return rates of 8 to 10%. But in e-commerce, it's totally common to see 20 or 30 % of all purchases get returned. Forrester Research estimates that e-commerce will see $207 billion worth of returns this year. Amazon is about half of all e-commerce, so slightly more than $100 billion dollars in returns happen in North America just with Amazon. So that's a huge expense. And the returns process matters to customers. According to data compiled by Invesp, 79% of consumers want free return shipping and 67% check the returns page before making an online purchase. All this has led to the current trend of free return shipping, which is now offered by almost half of retailers. Where the challenge is, is can you do it in a way where the economy doesn't kill you? The difference with Amazon is they have the scale and they've trained their investors to accept that in the beginning, they may do things at a loss. What gives them the flexibility to do then is to invent.
They bring a lot of talent to the table and they figure out how to optimize and create efficiencies that will allow them to have the unit economics work to their favor and ultimately get those margins back. The complicated reverse logistics journey starts when you decide to return an item. Amazon gives you 30 days from the day you receive an item to bring it back or put it in the mail. Generally, you get 30 days. And generally, they give your money back and even include paying for shipping both ways, right? Which has inspired other companies to have to follow. And with every return, Amazon wants to know why. 34 % say the size, fit, or color was wrong. 21 % say the item was damaged, broken, or no longer functional. 14 % say the item wasn't as described, 10 % simply didn't like it and 9% changed their minds. Amazon sees on their scoring system that you're a customer that abuses the return policy. It is possible that they'll charge you a fee for that out-of-reason return, whereas for a good customer they might continue to offer that return for free. Whether a return is free also depends on the method you choose for that return. That menu is going to vary slightly depending on your geography and the item. A popular thing that they'll do is you put it back in the box, you seal the box and we'll send someone to your house to pick up the box and they're going to charge you for that option. If you live in a place where there are literally no other options, they may offer that for free. But in most cases, they're going to say, if you bring it to a UPS store, it's free. But for certain items where the reverse logistics costs way outweigh the potential value of the item, if you're not someone that they've identified as a return abuser, they very likely are going to tell you to just not worry about the return. The returns process is now so easy that customers have been caught gaming the system. One man reportedly scammed Amazon out of $370,000 by sending back boxes of properly weighted dirt instead of the returned products. Amazon has also banned customers who appear to be conning the system by making too many returns. In all, return fraud cost the retail industry $18 billion in 2017. You have a secret credit score that says how profitable and how good a customer you are for that retailer. A particularly egregious and common version of this is there's a huge spike in TV sales the week before the Super Bowl, and there's a huge spike in TV returns the week after the Super Bowl, right?So increasingly your own behavior can impact the returns experience that you get. But even those items that are legitimate returns can create a lot of pressure, specifically on Amazon workers. For every package you return from your doorstep, there's a delivery driver who has to pick it up and get it started on that journey back to the warehouse. It's those boots on the ground that cost Amazon the most. As more of Amazon's overall volume gets shifted from UPS and the U.S.Post Office to Amazon's own delivery network, they're also able to handle a lot more of the returns themselves and the logistics of picking something up at someone's house and taking it back to the fulfillment center are actually harder and more expensive than the logistics of delivering something to the home. Amazon has one big way to relieve the pressure on its drivers and its bottom line: use you for the delivery. In July, Amazon expanded its partnership with Kohl's to allow items to be returned without a box at any of Kohl's 1,100 stores for free. If they have to go to 100 hundred consumers' houses and collect one box for a return, that's much more expensive than having those hundred consumers all go to one Kohl's. Kohl's needs traffic. Retail traffic is down. You've got to find a way to get people in the stores. They're now getting the Amazon customer into their store who then has money in their pocket after a return. It's a great opportunity. So far, Kohl's says results are promising. The net impact of the traffic and sales we're getting and then considering the support that we're leveraging. So in terms of the support inside of our stores, reverse logistics, all of that is expected to be a positive EBIT contribution for 2019. So we're early days, but we're highly encouraged and we do see this as a profitable venture for the company. If the cost of me handling the return, which by the way they're going to help pay for, is lower than getting another pair of shoes sold to the person walking in, then it's ultimately a net gain. In the world of Amazon partnerships, this Kohl's deal is almost unique in how favorable it is for both parties. According to data compiled by Invesp, 62 % of customers are more likely to shop online if they can return an item in-store. With Amazon, you can also return items in person without a box to one of 2,800 Amazon Hub locker locations, which can often be found at Whole Foods or college campuses. Depending on your location, you can also return items in person at UPS stores and a growing number of Amazon Books and Amazon 4-star stores, although this does sometimes cost a fee. Other retailers are trying to catch up with Amazon's in-store return options. Walmart has actually created a separate return line so that you don't have to wait in line behind other people trying to get Walmart service. Target has set up a dedicated e-commerce space in the front of the store. at Nordstrom's Local stores in New York and L.A., you can now return items purchased online from other retailers like Macy's and Kohl's. And FedEx announced this month that consumers can now drop off their online returns at thousands of Walgreens stores and print their return labels in-store too. UPS also unveiled a similar partnership this month, allowing pre-labeled returns at 1,100 Michaels stores in the U.S.Amazon and everybody else is constantly trying to enhance that user experience and figure out how to do your best do that. But you still have the reverse shipping. You have to pay for that shipping to go back. You have to deal with the item itself. How do you file it away? How do you deal with it? This creates another big challenge. The reality is it often ends up in a place of limbo, a place that some retailers call the wall of shame. Sometimes we've seen it as high as like, you know, 50, 60,000 square feet of just all items that are just all returns, all mistakes, all the stuff in there. And we're talking about thousands of items. We sometimes talk about millions of dollars in inventory that is just sitting there and it's just costing them too much to try to fix that issue that they just push it aside. That's what happens. It's at the wall of shame where L.A.-based startup inVia says its 400 robots deployed in U.S. warehouses are making a big difference. The robots can be programmed to process returns in a way that's custom to the needs of a company. Customers would approach us and say, what can you do to just fix my wall of shame? That's what we want the most. So with our robots, as the items come back we're actually able to go in and file them away so we're taking away that pain point of moving the items back. InVia is now programming its robots with separate software entirely devoted to returns. For example, after Christmas, there might be a lot of Christmas returns, which nobody's probably going to order until next year. And we'll go file it away pretty far away. These robots are meant to offer competitors an alternative to Amazon's Kiva robots, which were used by stores like Walgreens, Staples, and The Gap before Amazon bought Kiva in 2012. A major difference: inVia's robots can handle small totes up to 40 pounds, often carrying one individual item, while Amazon's robots move entire 1000-pound shelves all at once. InVia says this more finite control helps cut down on one big reason for returns: the warehouse worker accidentally boxing the wrong item. We only present the person with one item. If you look at the Kiva case, you have a big rack with a bunch of items. There's a guided pointer that points you but you can still make a mistake. You know, you're trying to move these things in seconds. So with their robots, only present them with one choice. So there's a very, very low probability that they'll make a mistake. Amazon says its Kiva robots are not used in areas that handle returns. InVia wouldn't disclose if it's been approached by Amazon about acquiring its robotic return software but did confirm it's been in talks with a lot of Amazon's competitors.So far inVia's robots are being used in Rakuten's U.S.warehouses and smaller companies like discount e-commerce retailer Hollar.Once returned items are sorted by human or robot, it can still be a major problem to find the best use for them.This can lead to a huge surplus of inventory, wasted fuel emissions, and unnecessary packaging to handle it. In a nutshell, returns are hard on the planet. As much as five billion pounds of waste gets thrown away as a result of these returns that can't be resold. So to put that in perspective, that's 250,000 garbage trucks full of goods that people bought, half of which from Amazon, and then ultimately had to be thrown away because it couldn't be resold.The environmentally unfriendly disposal of unsold and returned inventory has made big news. Burberry famously revealed last year that it incinerated 28.6 million pounds of unsold and returned products, a practice it's since stopped. Earlier this year it was reported that a single Amazon facility sent 293,000 products to a garbage dump in just nine months.And after a documentary found Amazon destroyed three million products in France last year, the country vowed to outlaw the destruction of unsold consumer products by 2023. That, of course, is an ecological disaster. What's super interesting, of course, is consumers are increasingly sensitive to that. Even when destroying the product is the best economic option, retailers are having to pivot away from that because consumers don't like doing business with these ecologically unfriendly companies. In response, Amazon launched a program called Fulfilled by Amazon Donations. Starting September 1st, donations became the default option for all sellers when they choose how to dispose of their unsold or unwanted products stored in Amazon warehouses in the U.S. and the U.K. And that's entirely a result of customer sentiment pivoting away from Amazon. According to Narvar's 2019 consumer report, 52 % of shoppers said they would go in-store to return items if it helped reduce the environmental cost of returns. Amazon also has a program called Amazon Warehouse, which sells renewed goods at a discounted rate. Another big tool Amazon has to help cut down on wasted inventory: a massive amount of data on customer behavior. They can look at information about you and other folks like you, and they can then have, you know, their technology can make predictions that say, hey, this product, there's gonna be others that want it. There's demand for it. So if we get it back and we get it back in the region where it was shipped, we actually think we're going to be able to ship it to a buyer in that same spot. But then there's all that packaging waste created by returns, which Amazon is trying to reduce. Kohl's and the Amazon pickup locations generally are using poly bags and other kinds of containers when they aggregate all of these returns together to dramatically use less packaging.Amazon has also replaced many cardboard boxes with more lightweight plastic mailers, although these mailers aren't recyclable in curbside bins. It claims the plastic mailers have reduced packaging waste by 16 %and eliminated the need for more than 305 million shipping boxes in just 2017. And last month, CEO Jeff Bezos pledged to make Amazon carbon neutral by 2040. While Amazon works to cut down the waste and high cost of returns, there's a whole other side to it: a growing market for companies and individuals that make money off returns.It's sort of a new business that kind of started from this e-commerce that nobody ever thought of. One example is a company called Happy Returns. It has 700 return centers at malls and inside stores where customers can come return items from about 30 popular online stores.Happy Returns gets paid by its retail partners to aggregate all its returns. Saving money on that last-mile delivery person who would otherwise need to make multiple stops. It claims to save e-commerce retailers 20 to 30 % on shipping costs. The store or mall also pays Happy Returns a fee, hoping the concierge service will bring shoppers into its stores. There's also a market of third-party companies that buy returns in bulk, repackage them, sometimes with added accessories, and resell them for a profit. So you can go to some of these third-party companies and buy things that have been returned, kind of almost like a salvage process.And the really fascinating thing is some of that ends up back on the Amazon marketplace. There's also a growing number of companies specializing only in reverse logistics.
Amazon Liquidation Warehouse Near me
Atlanta, Virginia, Arizona, Texas, Florida, Las Vegas
Come Visit us at our Warehouse in Miami Florida